Discussion Starter
·
#1
·
Well here it is . The kingfisher.
It's out and about , there is about ten out on the water so far. Looky it has a small console. I'm rapt cos that last thing before it went to the to get the metal plug made , i asked for at least a small one in there somewhere. Behold there it is.Needless to say i'm a happy chappy.
The rear hatch is the same , abit deeper though i think and the rope lines along the side will go to the rear of the well to the front of the seat well on each side.
Yes it's scupper pro ish with the hatches and thats the way it is supposed tto be , it's faster, turns better. It's also faster than the P15. Mind you this was told to me buy the manufacturer but he has no reason to tell porkies, he knows his stuff.
They will be fitted if wanted with rod holders by the factory and can also be done with the cord all the way around also
The best thing is that it weighs in at 24kg, thats the same as the espri.
lot was talked about the verticle thickness of the small console and yes indeed one early molding was the same as the infamous "elite" but as we discussed there will be no shirking of quality or if a worry is found it will be replaced or rectified at the owners agreement.
This is a known molding problem with every yak in creation with a verticle surface like that, but with a little care during the molding process it can be overcome.
I should have "MY" yak next week sometime , so it will be available for paddles by whoever would like to look at it . Just PM me and i'll let you know when it gets delivered to me.
Well i guess the best bit is that it looks like that one with a rudder will be under 1k and the one without will therefore be well under the 1,000 dollar mark, hows that for value for money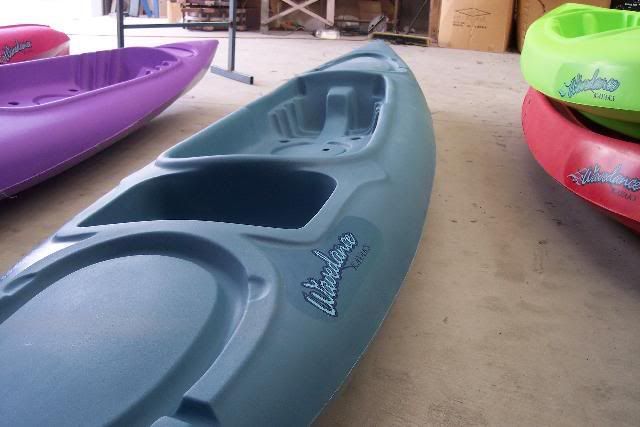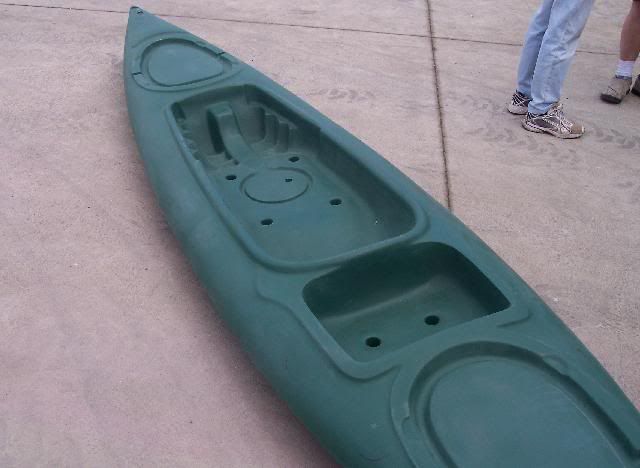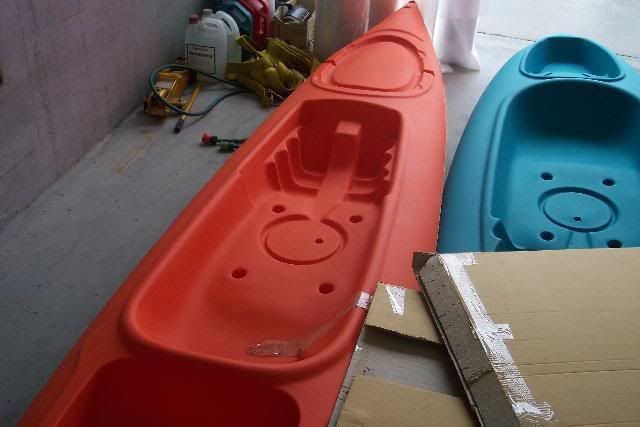 The new style handle for the kingy