Discussion Starter
·
#1
·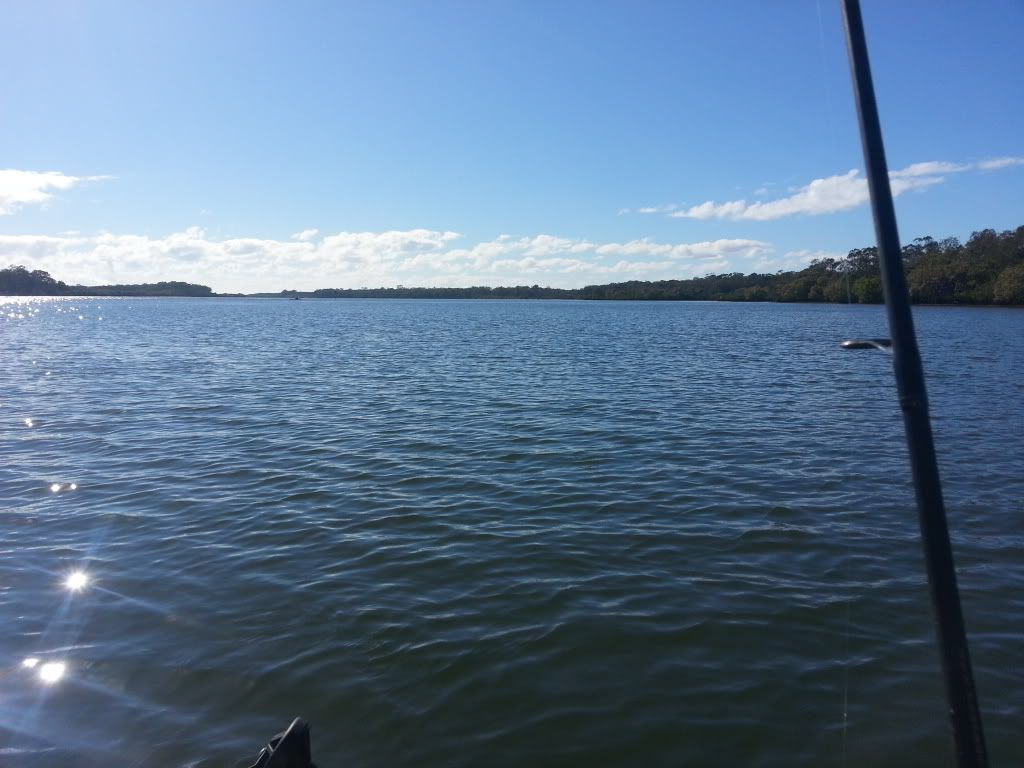 Hi fellow fisho's.
Well ive been hanging to get out the front and use my new snapper stick but the winds up the coast have put that on hold for the time being. Got in contact with trev 'kayakone' friday night and we made the call to chase flathead in the passage and up coochin creek. Glad we did. We had the place basically all to our self. Apart from about 5 other stinkys, one coast guard boat and some very strange exploding sounds. Possibly gunshots or possibly coming from trevs drypants im still not sure.
The first fish came yakside at about 8:00 after being on the water for about an hour without a touch. I was starting to doubt our luck but it was a nice little 43 so straight into the slurry bag he goes.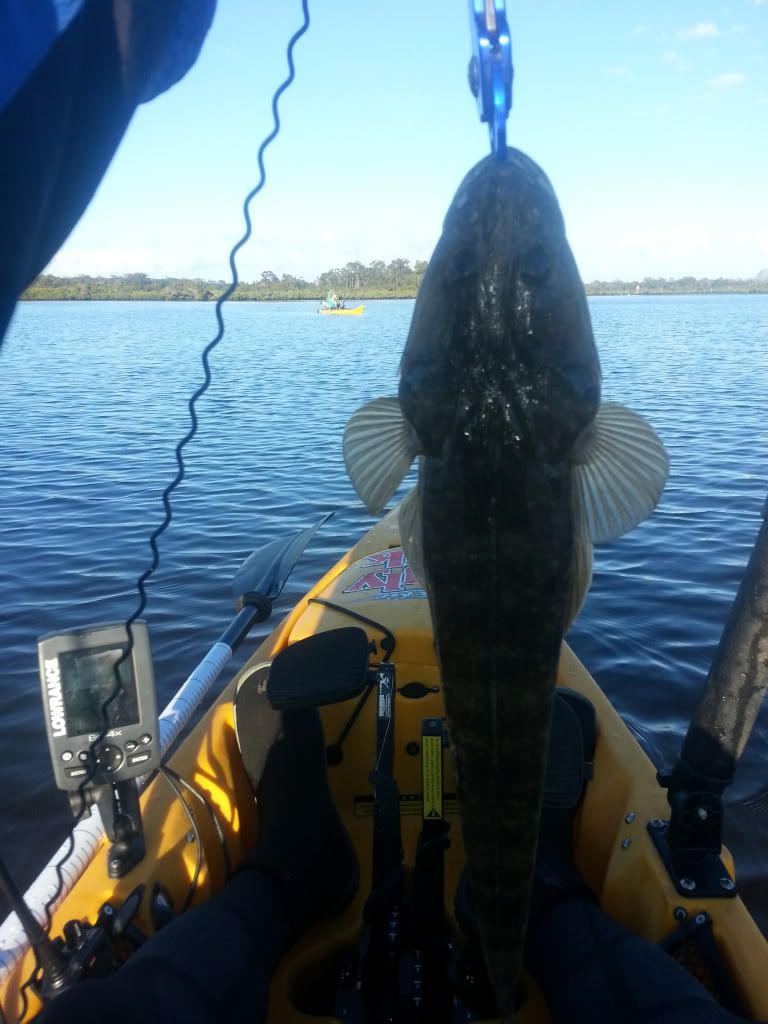 Caught a few more small fish while working one bank while trev had a couple of drifts along a weed bed for only a couple of bumps.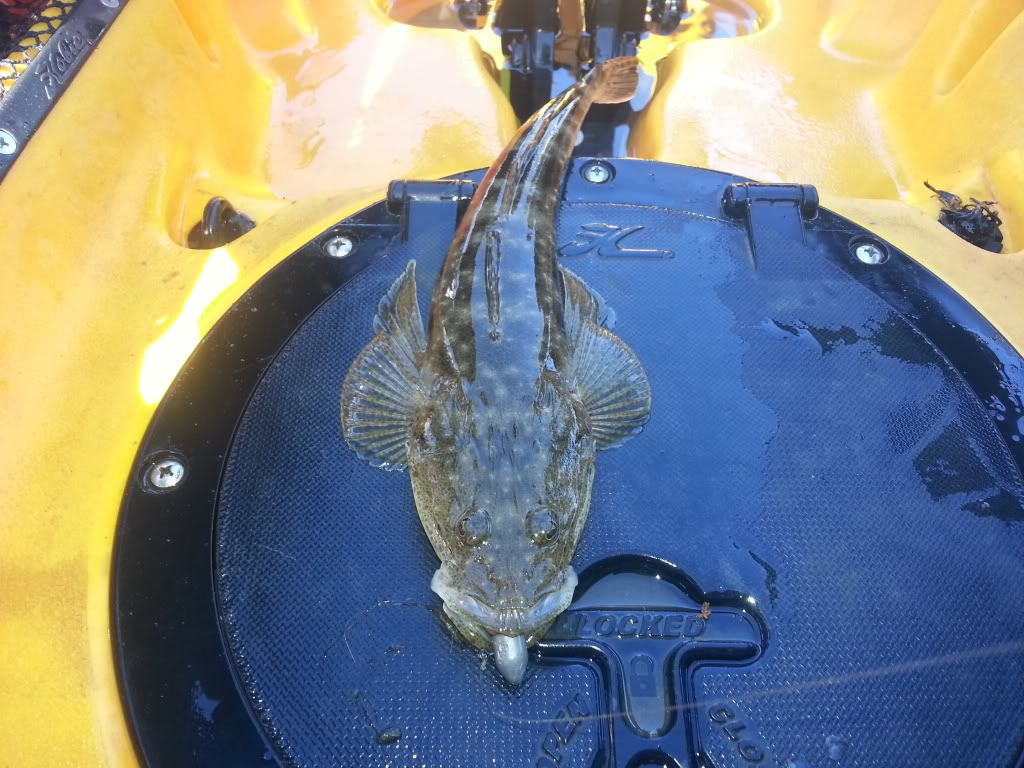 We decided to stop for a bite to eat ourselves and when heading to an exposed bank I got a big hit and run which took a couple of meters of line off the stradic 1000 before spitting my gulp fish treat. Unlucky, this thing felt heavy. continued to fish the same area but no more hook ups only a few more small hits leaving the curly tails wrapped around the barbs.
A quick lunch, a long chat and a few more suspicious explosions and we were off to coochin creek.
Not much action along the way but when we got to a particular spot I got another 43 and trev got his first flatty in 12 months apparently and the look on his face says it all.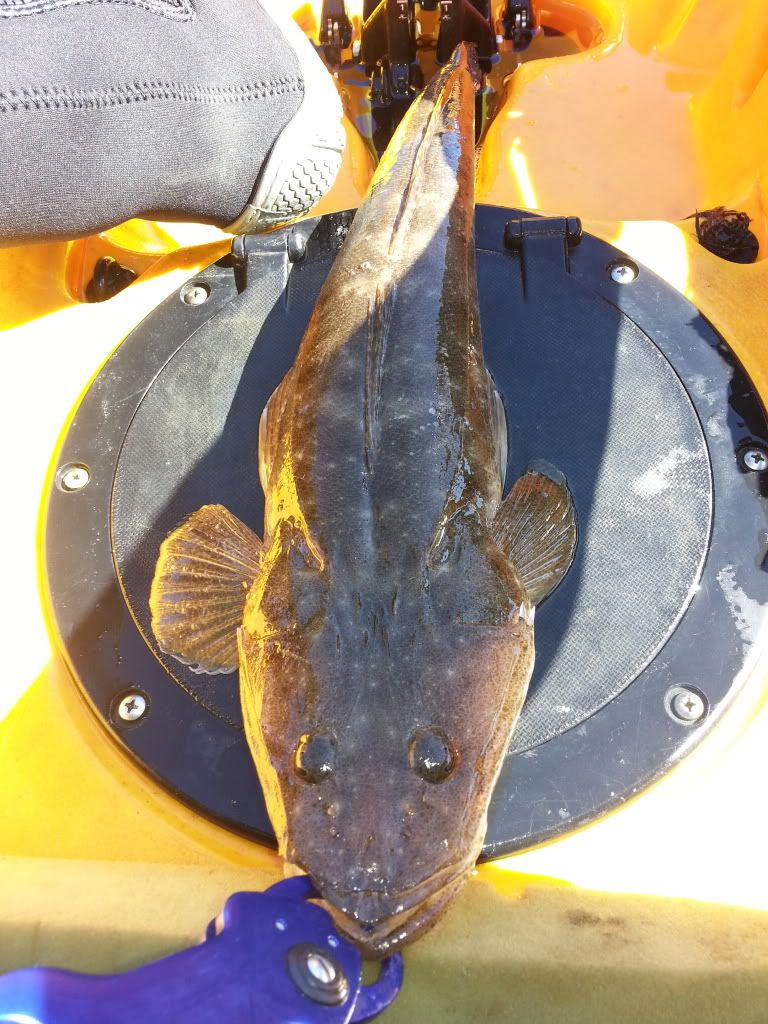 Glad trev finally got a fish because he was starting to whinge about getting his "fishing tour" money back. Haha.
A couple more undersized fish and I had to call it a day. On the way back trev noticed one of his koolies wasn't swimming properly so it came in and so did trevs second fish of the day. A stonker 11cm bream on a 9 cm koolie. Haha classic..
All up caught 9 flathead including the small ones and kept three for a feed, So an average day fish wise (no real big fish) but great day on the water.
Cheers.