Discussion Starter
·
#1
·
Feeling homesick yet StevenM?
StevenM is currently wallowing around in the Mediterranean with his hugs n kisses, so here's a little cod trip report to get his casting arm all itchy.
A mate and I ( another fella called Steve) , did our usual thing of driving the 300kms down to the border rivers region on Friday evening. With the Dumaresq having regular pulses of fresh dirtying it up of late , we decided upon a cod session further upstream with the QLD Severn River as our target. Upon arrival, it was clearly evident that we were in for frosty conditions in the morning. Steve was quick to get a fire going to keep him warm in his swag overnight.
Indeed it was a very cold start to the day.
Like most parts of this area , there are plenty of portages to drag the kayaks across.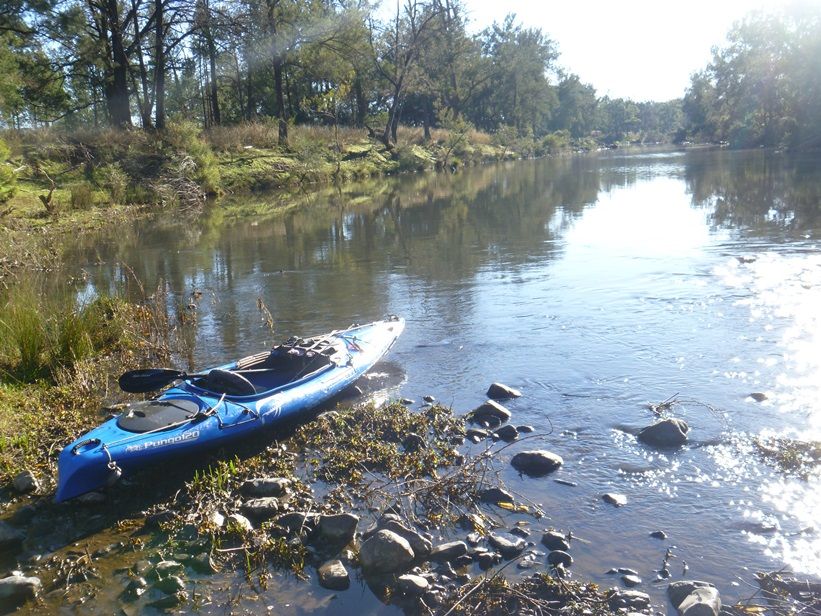 My first cod of the day came from this snag and fell to a Garra tera ( one of the little steve's re-done paint jobs)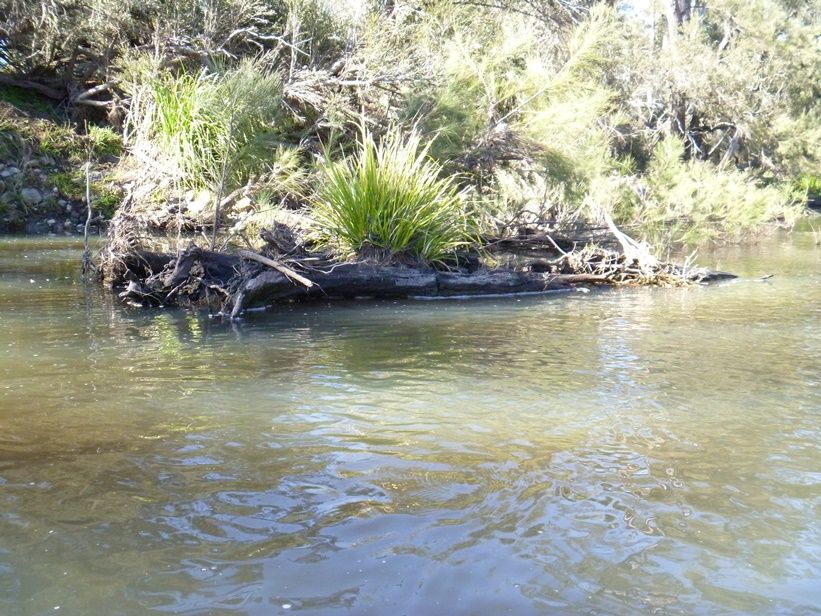 It happened to have a tag in it, so details were kept and we passed the information onto Brian at Glenlyon on our way home.
Steve's first fish came from this likely looking snag.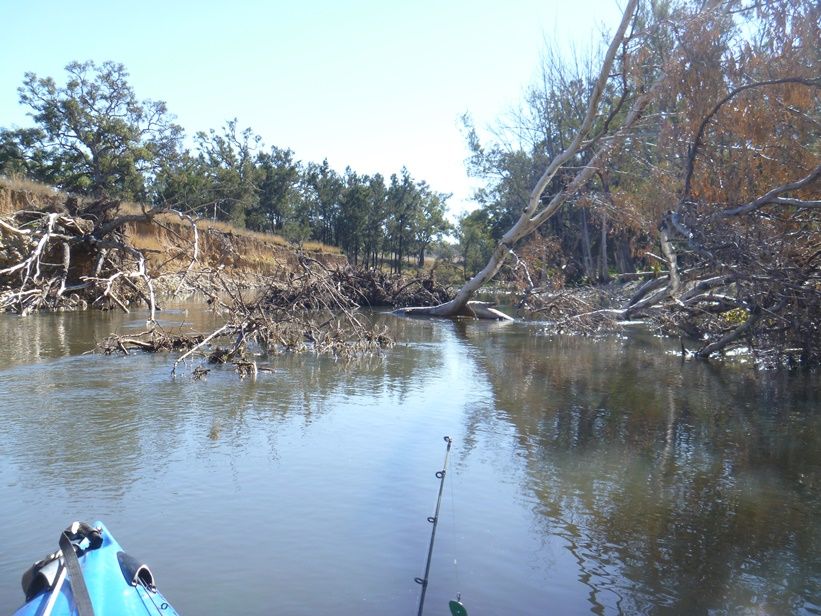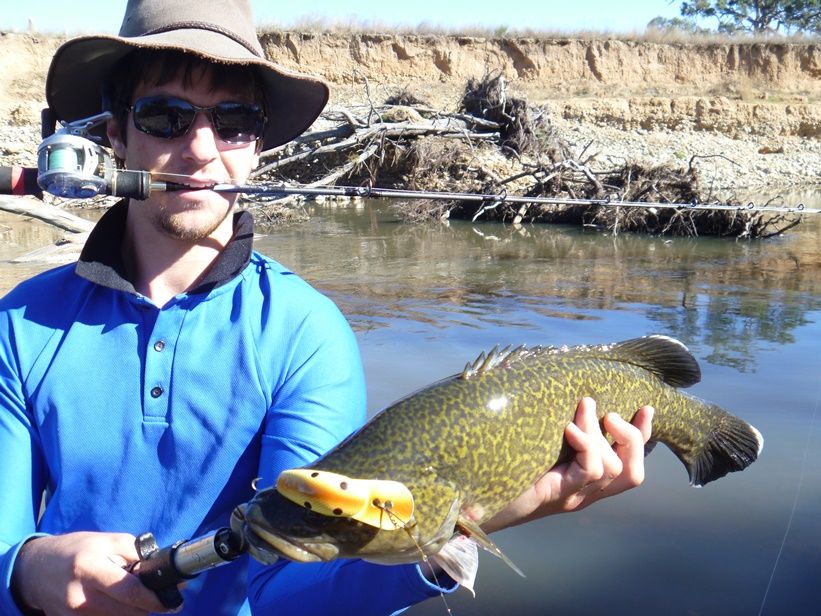 The weather couldn't not have been better, it was almost warm by mid-morning.
My second cod also had a tag in it.
We turned around at this Creek junction, it has changed a bit since last December when I was last there. Enormous amounts of gravel must of arrived with the Australia day floods from January 2013.
Steve working an eddy from the bank.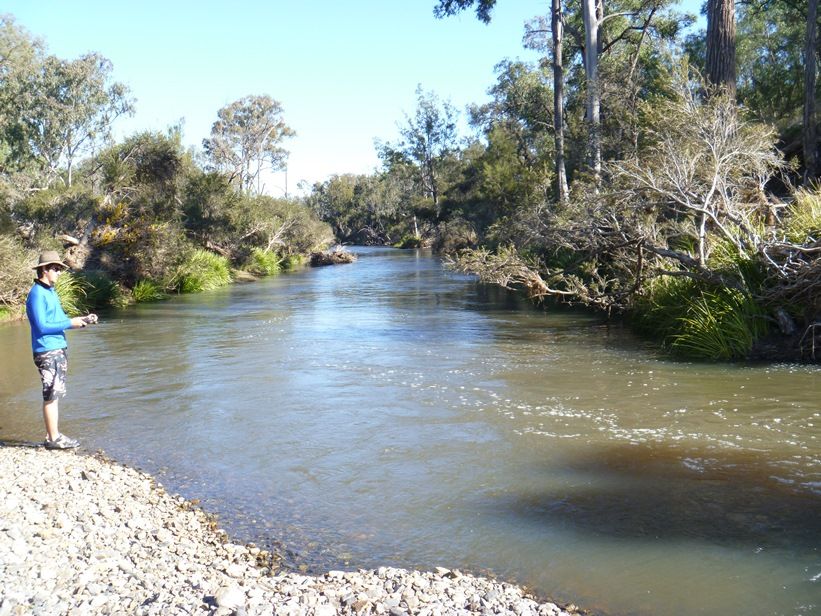 The last fish landed for the day.
The Glenlyon tourist park now has an espresso machine....the coffee before the drive home was very welcome.
Cheers,
Dave.