Discussion Starter
·
#1
·
Hey guys, thought I would put up a few photos of my Moken 13 as she is now.
Still pretty basic as I am only just beginning to explore kayak fishing a little bit more.
So far I have rigged up a anchor trolley, fairly basic but does me for now. I am just running the rope through carabiner clips at the end for the moment, may upgrade to some pulleys if I feel the need. Only cost a few dollars and had most of the stuff around the house. Still yet to get an actual anchor for it but that should come friday when I get one at work. I originally thought to try and keep the trolley removable, however I made it so I can pull it tight and it stays out of the way so it will be staying on.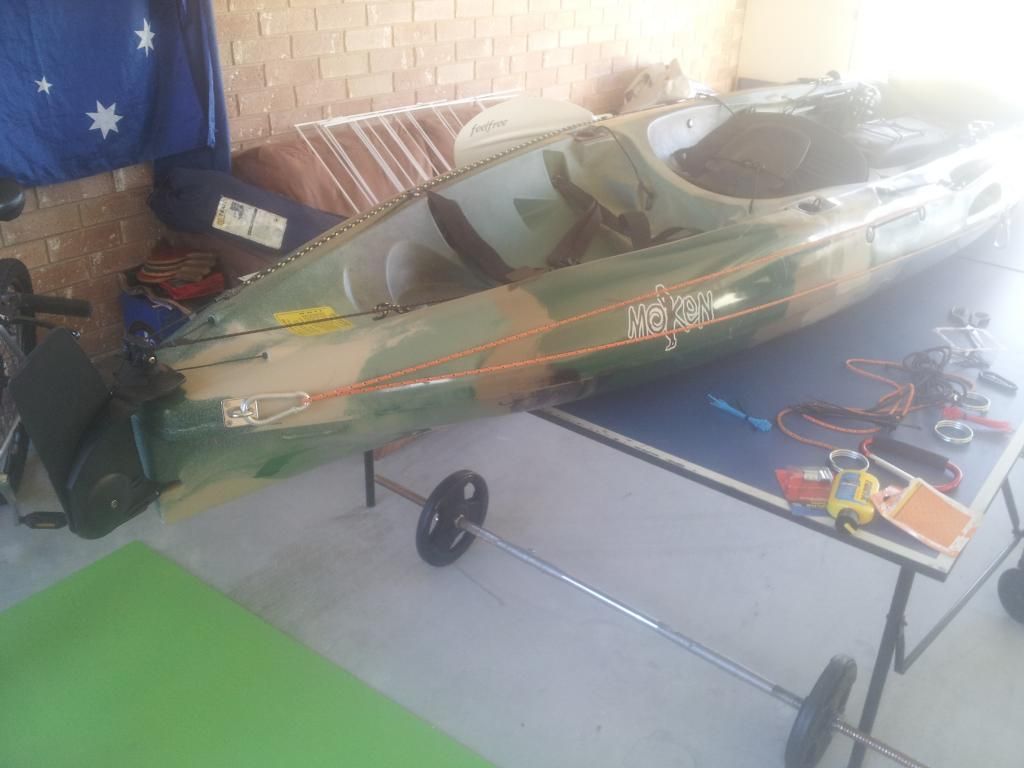 The standard rod leashes were crap and allowed almost no movement so I got rid of them and made up some of my own using a bit of bungee cord.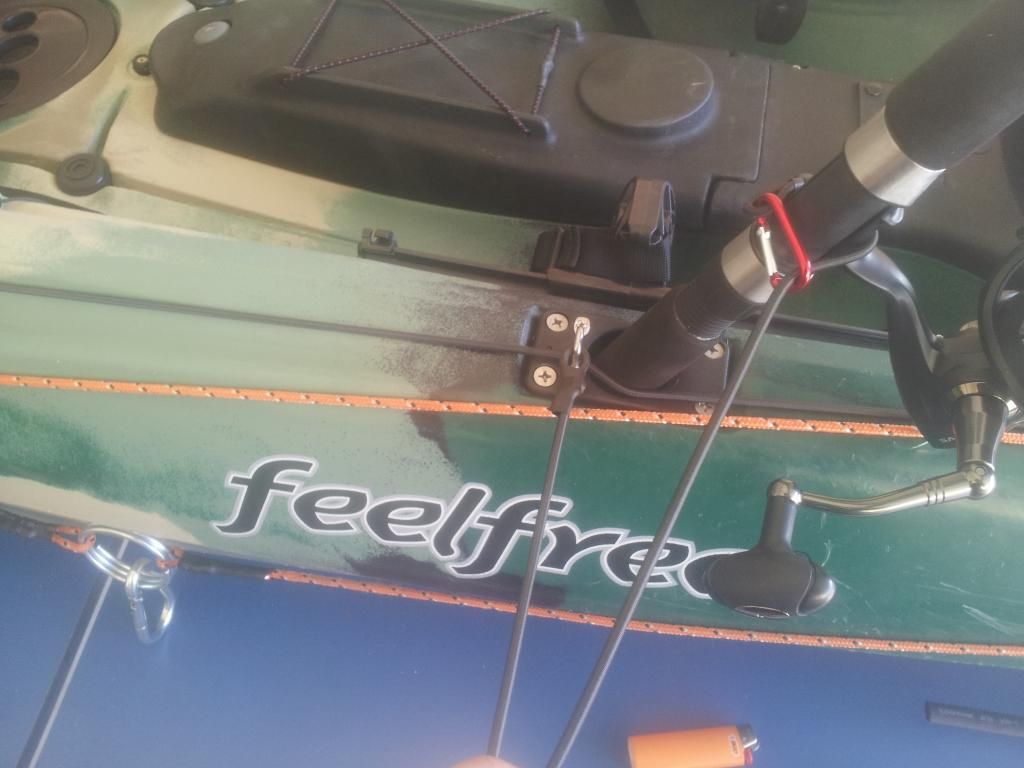 Also got sick of trying to hold onto the paddle when drifting, so I made up some quick little paddle straps, they will hold a spare paddle for bigger trips.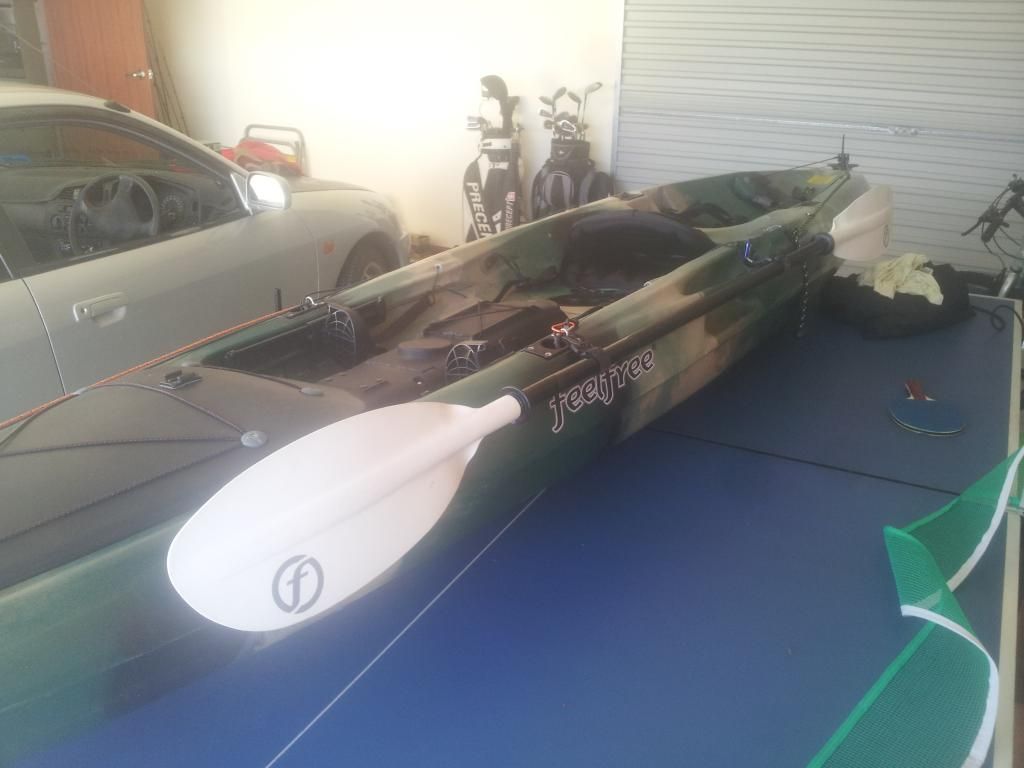 And finally, sick of getting water through the scupper holes I grabbed some replacement rubbers for the bottom of chairs/tables etc as plugs after seeing it on here.
The work bench.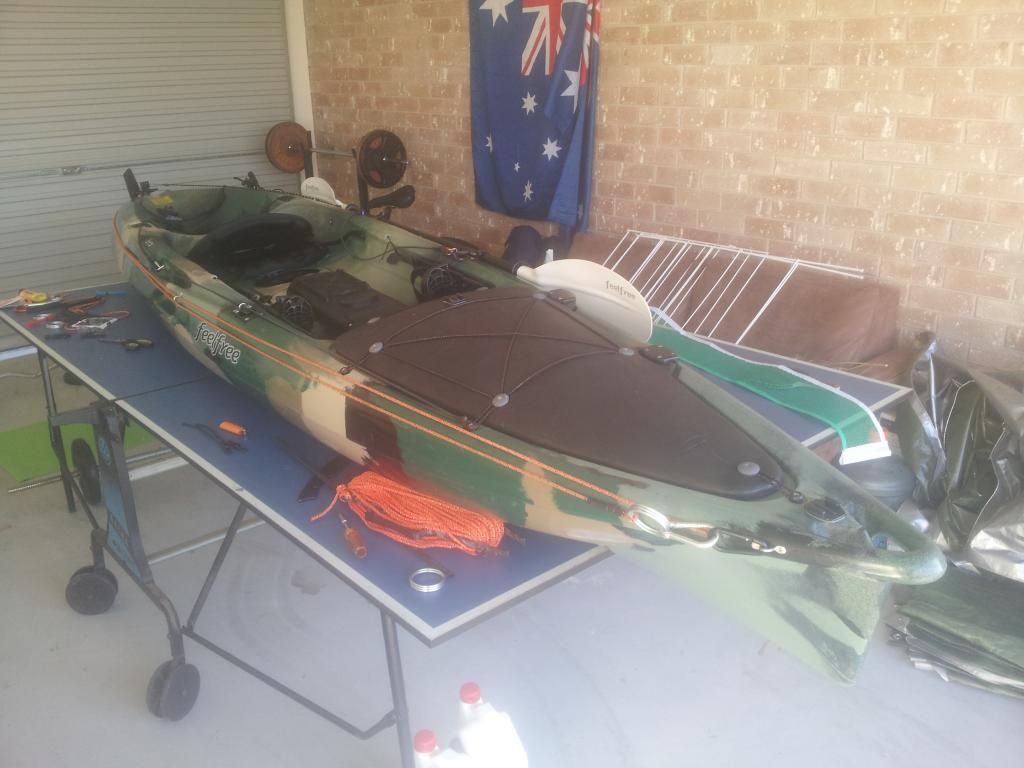 This is my other little toy that I got cheap off gumtree which my girlfriend or mates use.
Then yesterday at work my boss asked me if I wanted this!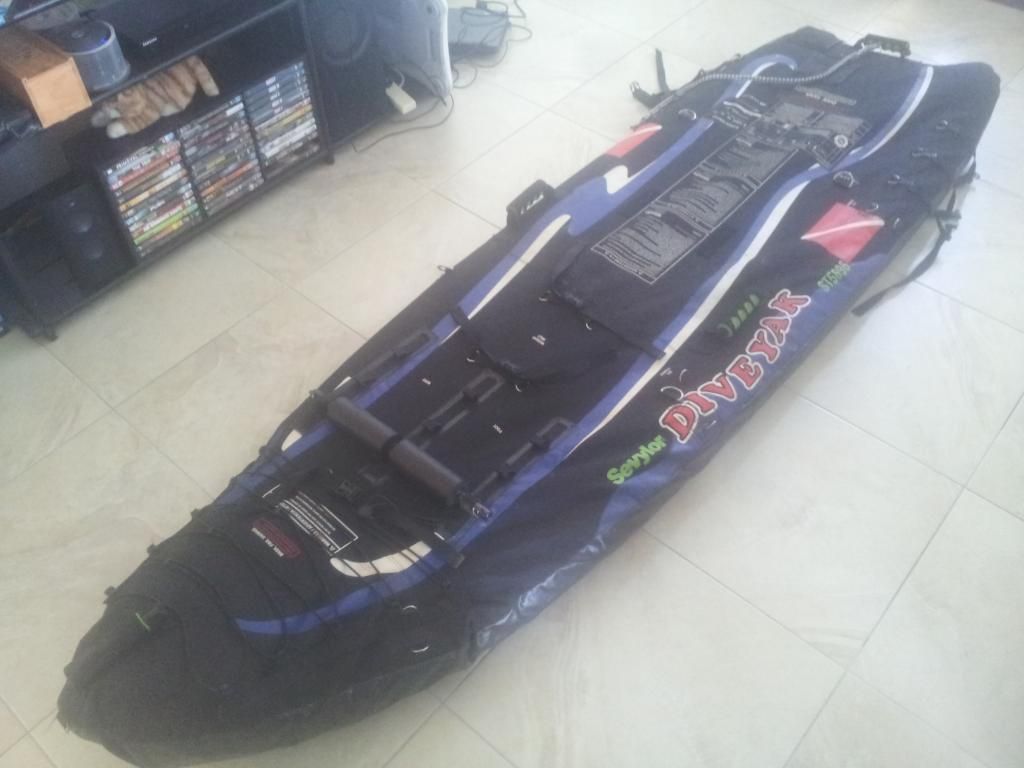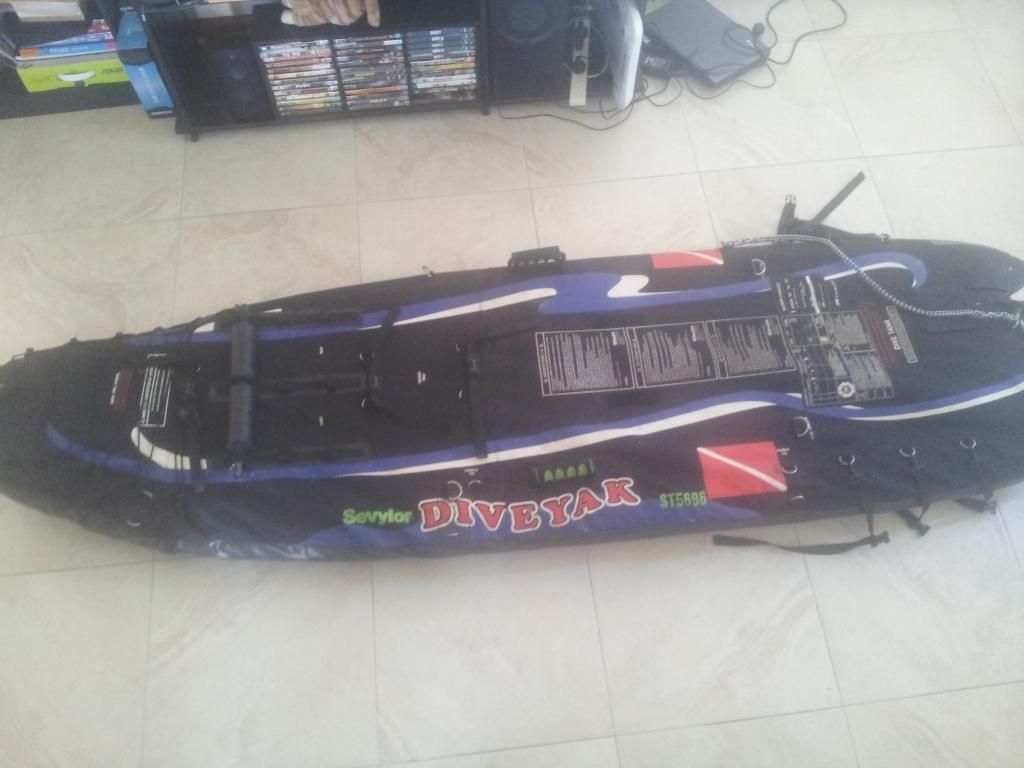 It went through the floods at work a few years ago and had a bit of dirt on it, I straight away said 'yep, thanks'
It's missing the fins on the bottom and the seat as far as I can tell but hey the price was right, so can't complain.
That's all for now but there will be more to come as I keep trawling through the site (wealth of info on here).
Thanks, Jesse