Discussion Starter
·
#1
·
Lake Burley Griffin is located in the middle of Canberra and I regularly fish this lake as it is close to home. This lake is home to Murray Cod, Golden Perch (Yellowbelly), the odd Trout, Red fin and Carp.
I try target Yellowbelly but lately been catching heaps of Red Fin. When the weather becomes cooler the native fish should be back on the bite.
Today I caught my PB :lol: yellowbelly using a soft plastic from my Yak and took about 10 minutes to land as I was using 4 Lb line and did not want to loose the fish.
I was unable to measure my catch, but I estimate the size to be around 60 cm and around 4 to 4.5 Kg.
A few Pics of my catch today but found it hard to photo by myself with fish in one hand and camera in the other.
Yellowbelly with 80 mm squiddy hooked cleanly on the side
This was hard to photo with one hand on the fish and the other on the camera.
I quickly paddled to shore trying to get a better pic before releasing the fish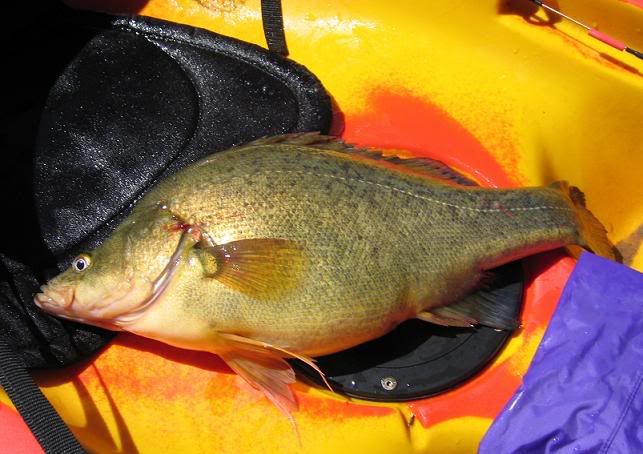 Pic of the pesky red fin