Discussion Starter
·
#1
·
Hey guys,
My names is Jesse and I have recently moved from Brisbane down to Casuarina NSW (across the river from Tweed Heads).
Looking to get out on the yak a bit more and have more of a crack at some serious kayak fishing.
The kayak in question is a Moken 13 which both my mate and I bought from work.
We have taken them a few places from the top end of Brisbane river, Hinze dam, Tweed River (Murwillumbah end) and a few other random places in between. Yet to take them out in the ocean proper. My sister and I paddled across to South Straddie a few months ago which was fun, interesting when the waves from the bay liners came along.
After reading over this forum for a while I have started to get some ideas for it..thanks guys.
Anyway, now for a few pics from some trips..
Hinze dam:
Ready to head off
ME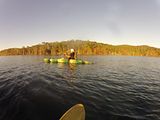 Rory (mate)
My Sister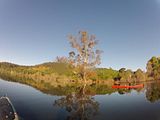 All loaded up
Brisbane River: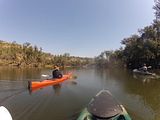 Hmm...paddle or portage..?
Lunch Spot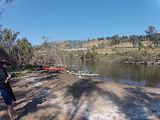 Croc attacked me...or so my mate believed for about 8 months.
8km paddle home with half a paddle...fun
Things then got even better...lost my new rod :/ a one off mistake, always use the supplied rod leads now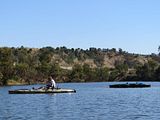 Chep pallet about 50m up a tree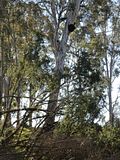 Borrowed kayak on Lake Placid in Cairns..saw lots of croc slides on the banks..somewhat scary (ish)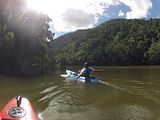 That's it for now but hope to meet some of you and get out there.
Cheers, Jesse