Discussion Starter
·
#1
·
Hi guys, I'm back, well, the fishing wasn't as exciting as I'd hoped, largely due to high winds from the north, but this did allow me to spend most of my time during the high water times exploring what is a stunning waterway. the run up to the island was extremely easy and left us with high expectations for the following few days, mackeral and tuna schools busting the surface of incredibly calm seas all the way up to our camp locations, Coongul Creek. We arrived at the creek mouth an hour and a half before high tide and picked our way up the weaving channel to a nice open spot amongst the casuarinas.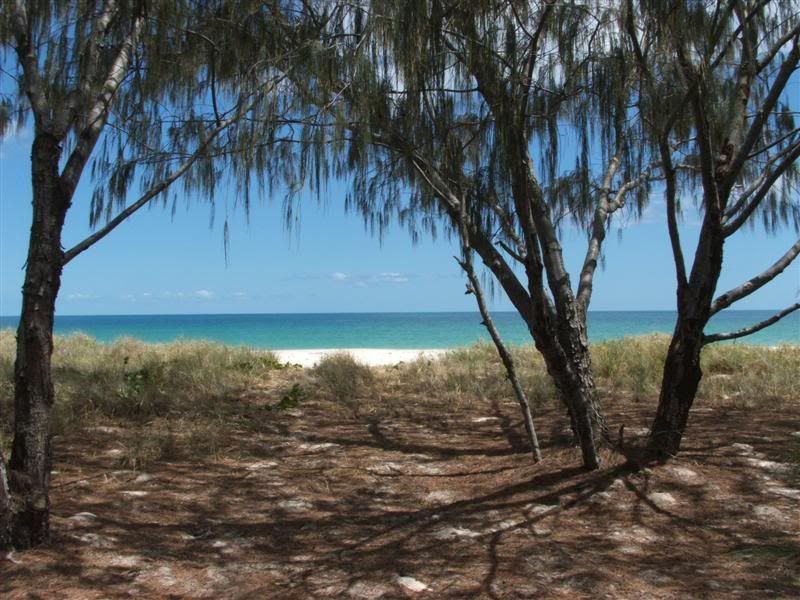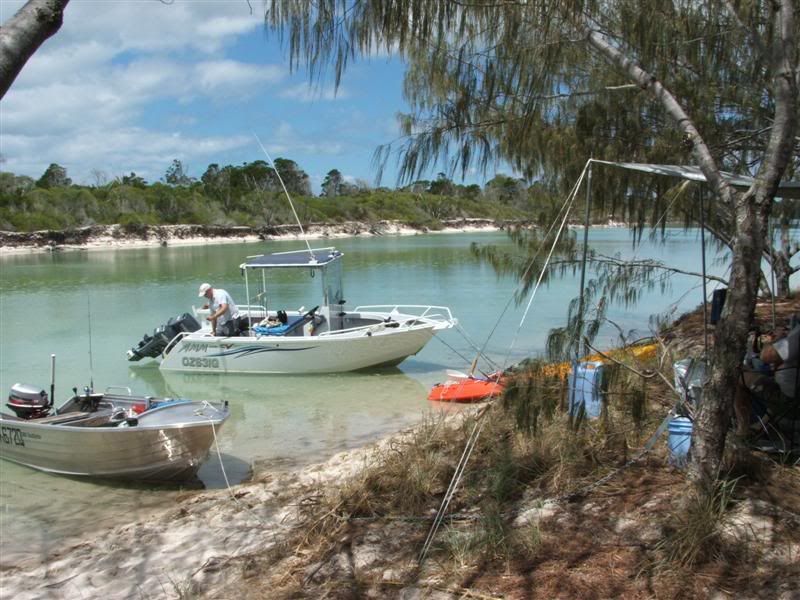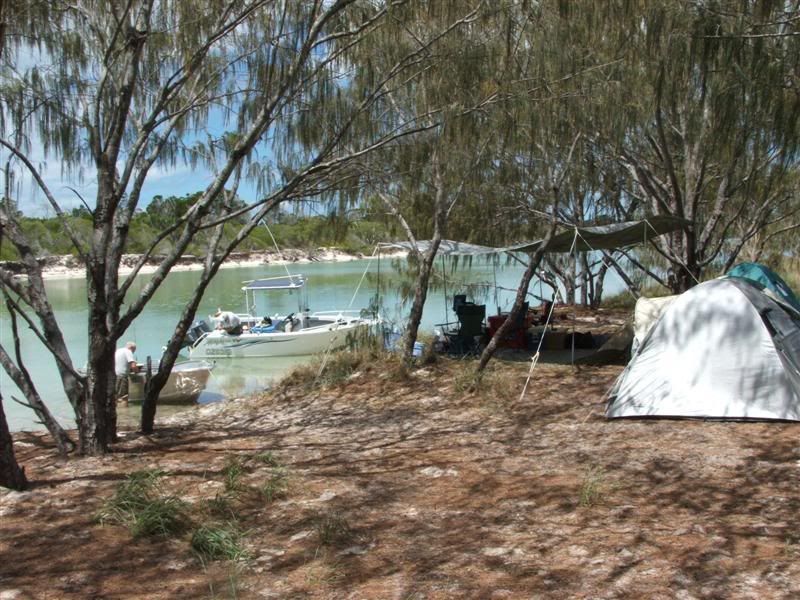 We set up camp, and after a short visit from the fisheries boys, I was keen to get some paddling in, and a few fish. the water was so clear that it was often difficult to guage the depth of the water and fish were clearly visible darting off for cover as I approached.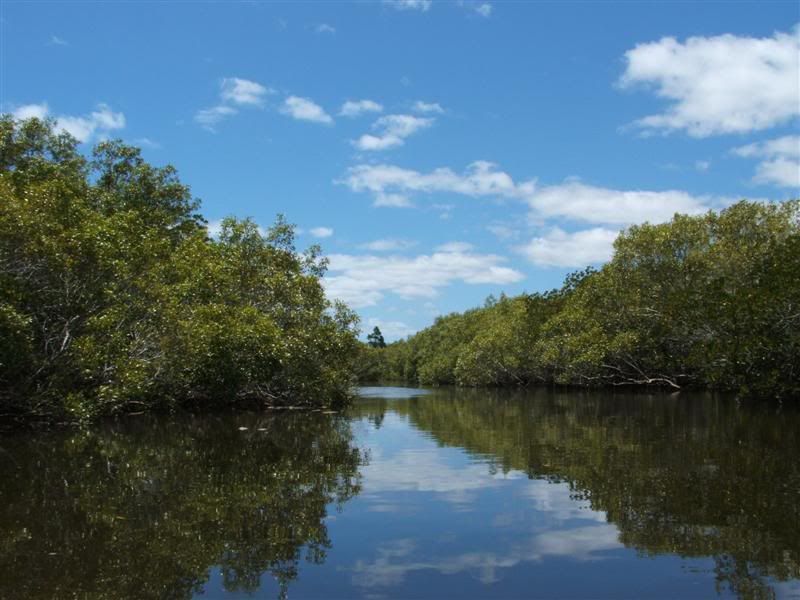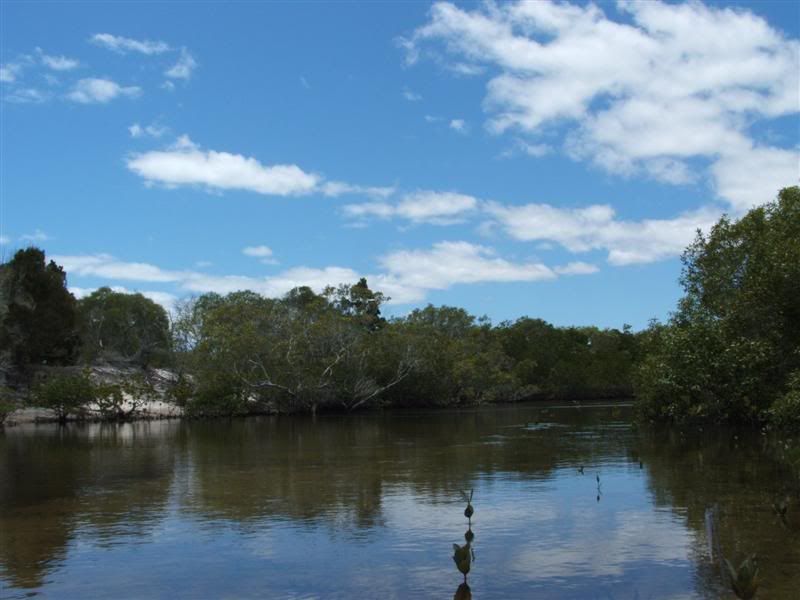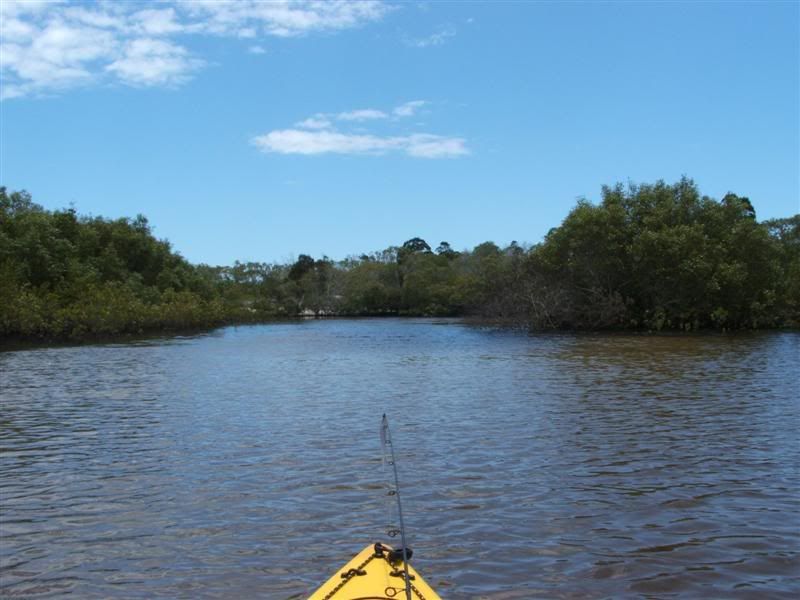 Fishing was quite difficult, but I managed a few small flatties and nudges from a few bream too. As I went further up the creek, I came across a deep hole in which the water was stained dark with tanin. As my 4" squidgie fish dropped into the depths a small estuary cod grabbed it. I also hooked a few small trumpeter (bait theives) and a small whiting, so all up, the first day was not bad with 5 species landed, but I couldn't bring myself to sacrifice any of these fish from such a beautiful location, much to the dismay of my camp mates who only landed two small keeper bream all session.
Another day, another brilliant view.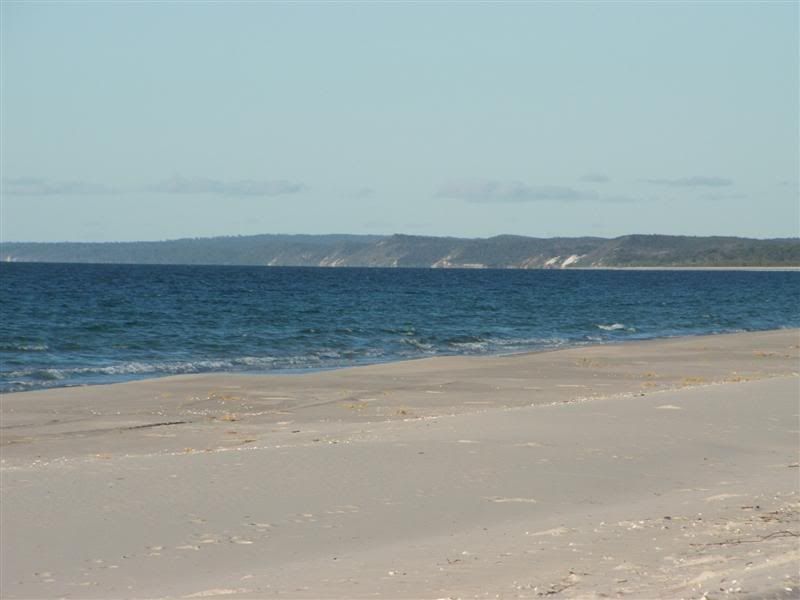 The creek at low tide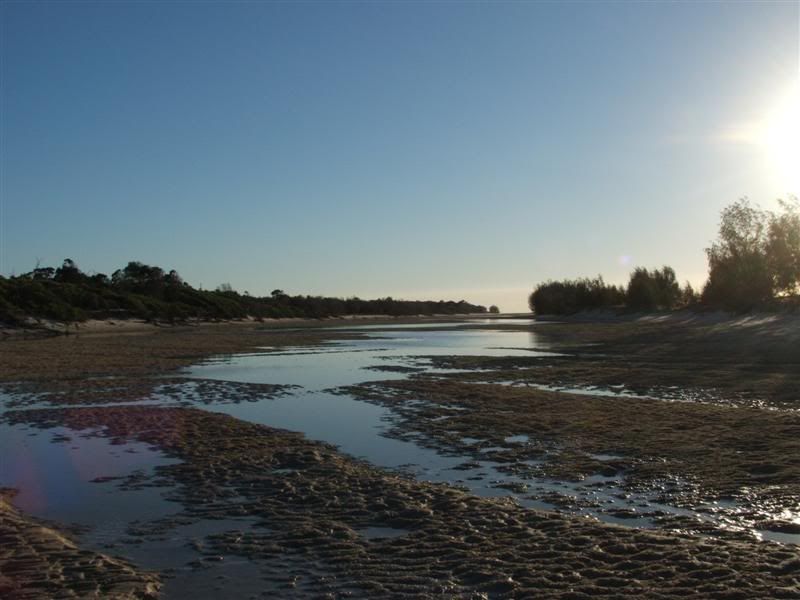 The local duck family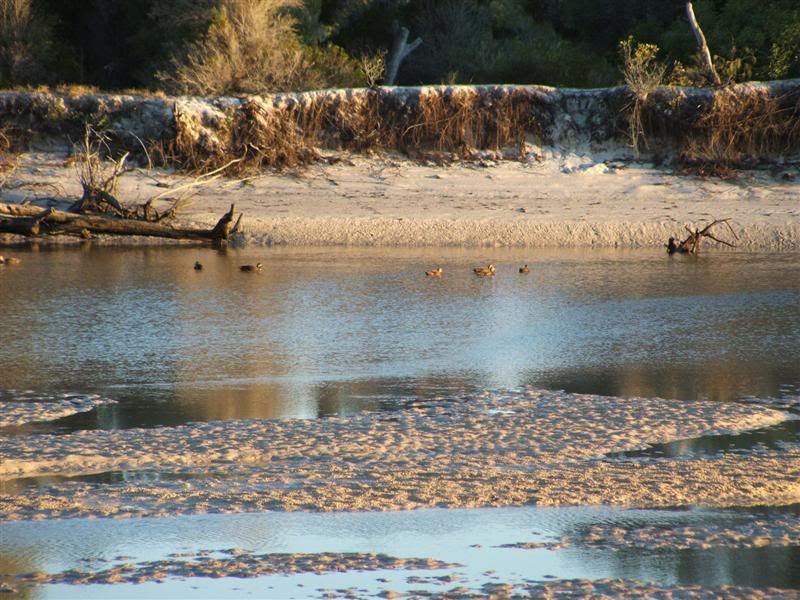 Awesome sunset with moon setting above it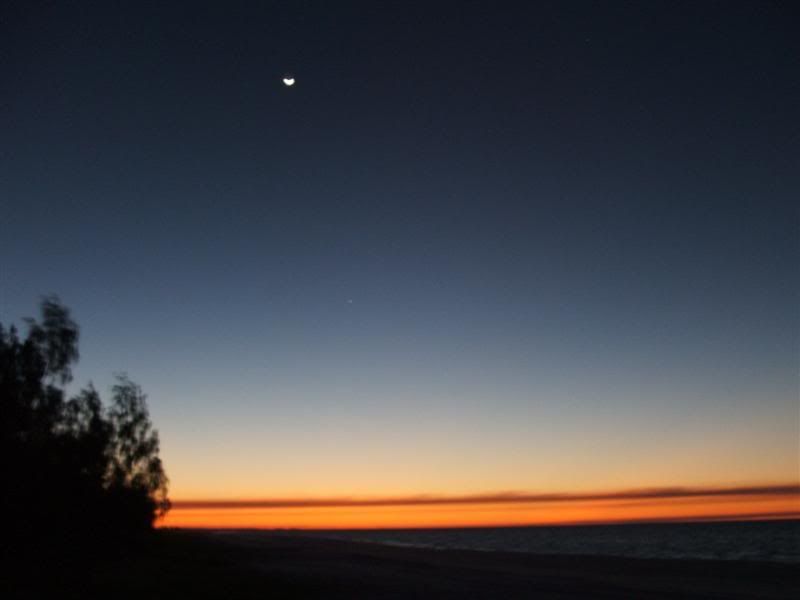 With the rising winds we canned plans to go outside chasing some reef species and so I packed all my gear on the kayak and headed off in search of fresh water.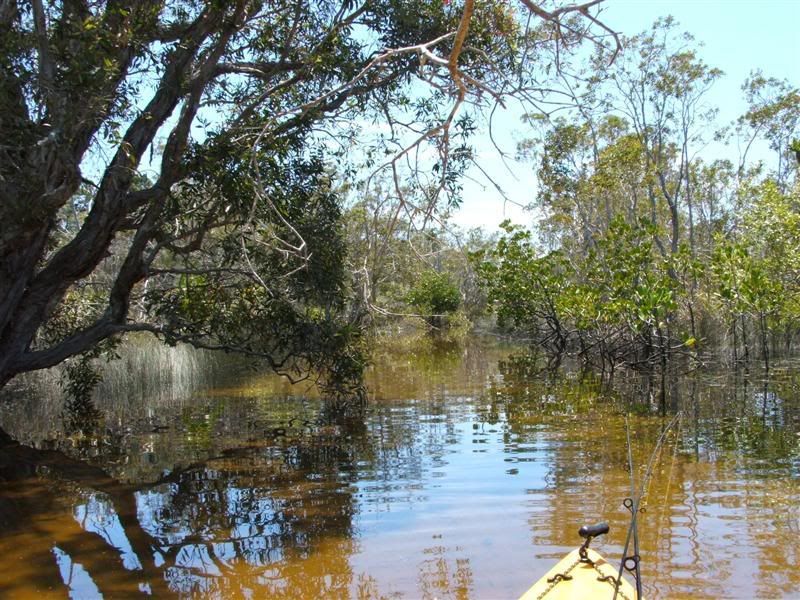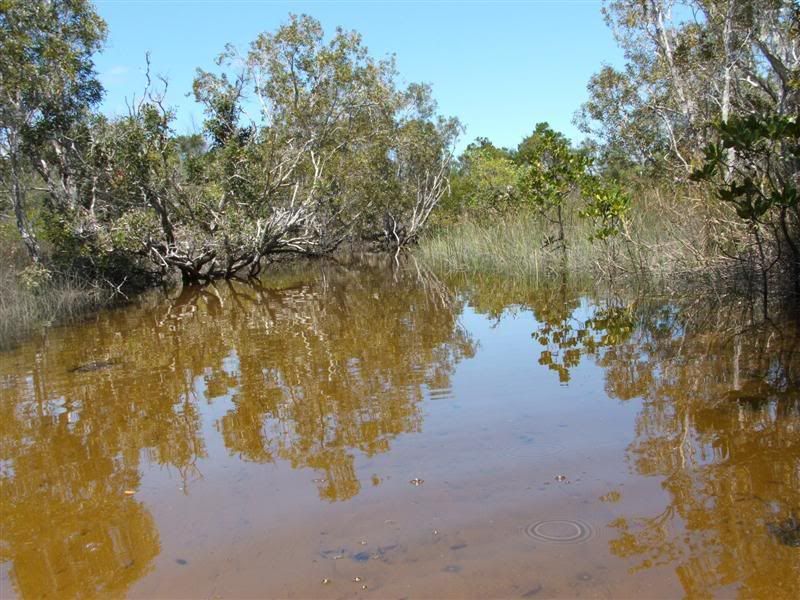 The creek was very narrow and involved ducking under low branches on numerous ocasions. I stopped to stow some gear below deck and spotted a few small fish dart behind a tree root, then as I was busy stowing my gear, out they came, half a dozen small mangrove jacks, very curious little fellas.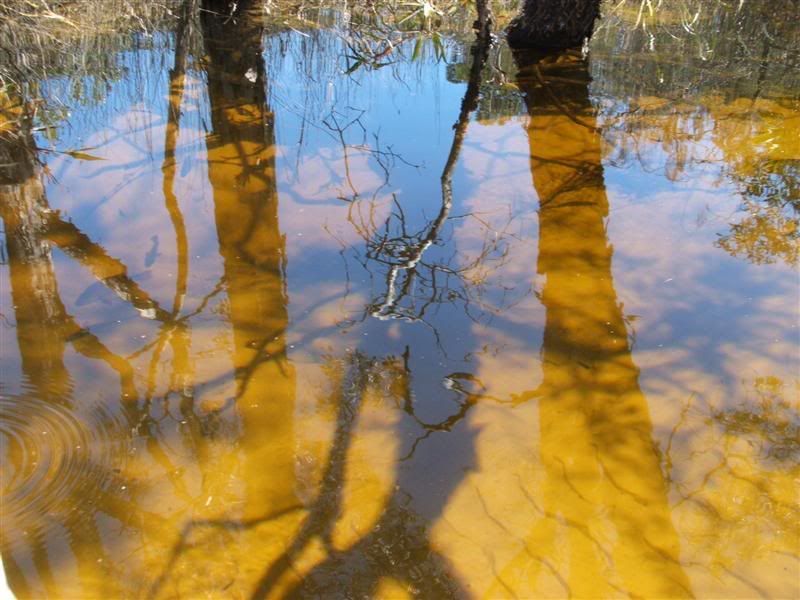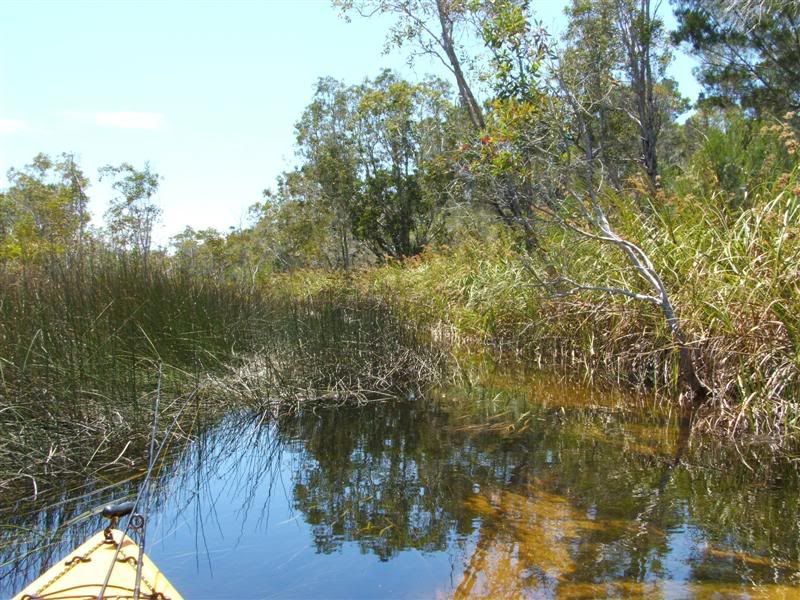 The creek runs parallel to the beach for a lot of the time, but this location showed just how close to the beach it is, in these two photos I didn't move, just turned 180 from beach to creek.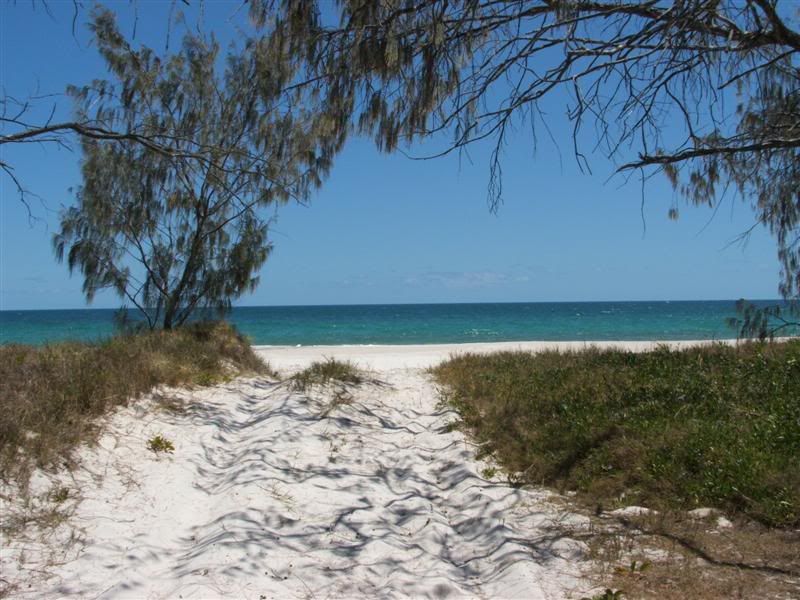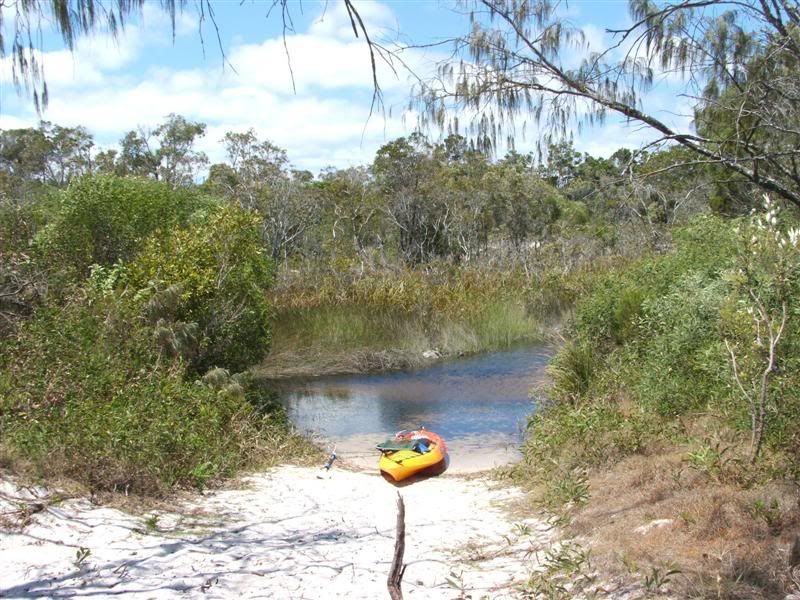 More scenery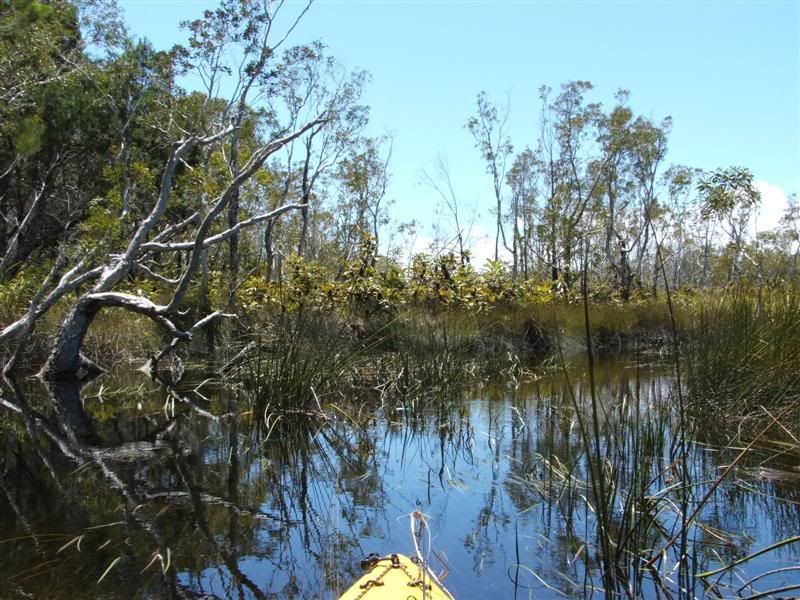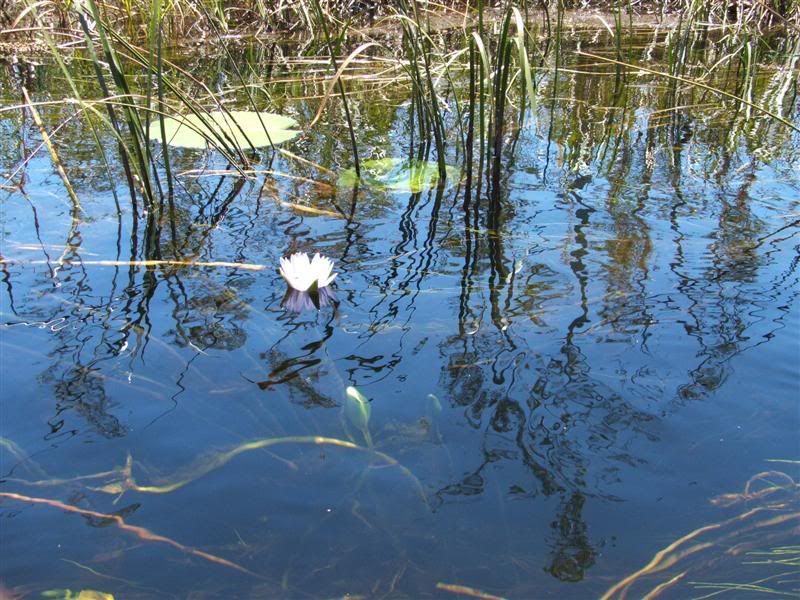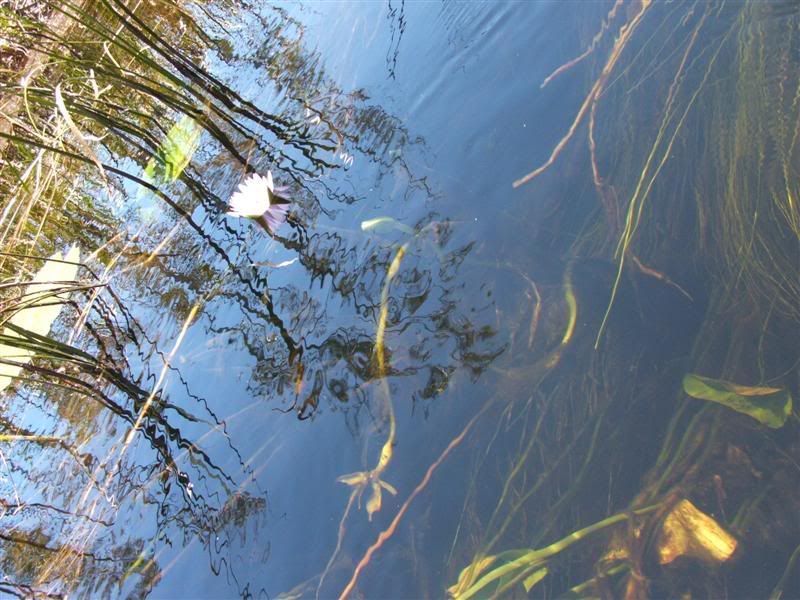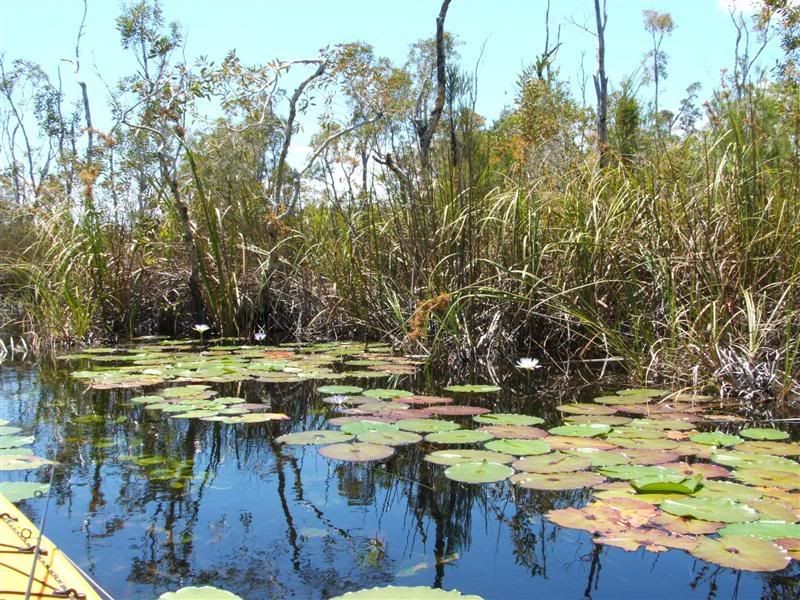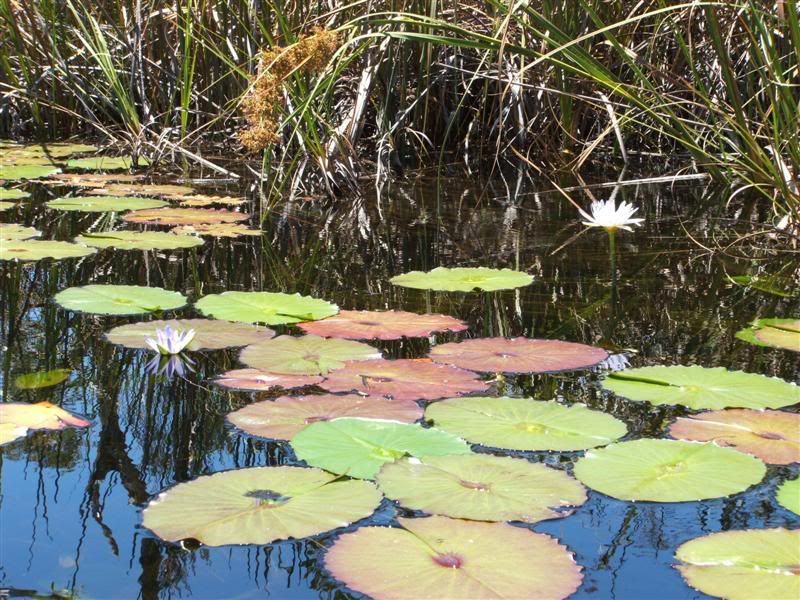 The end of the line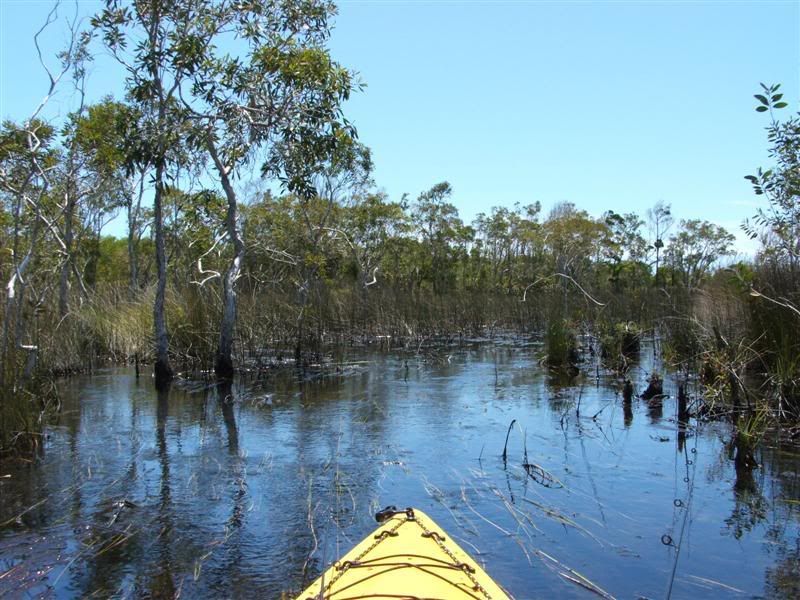 Heading back to the salt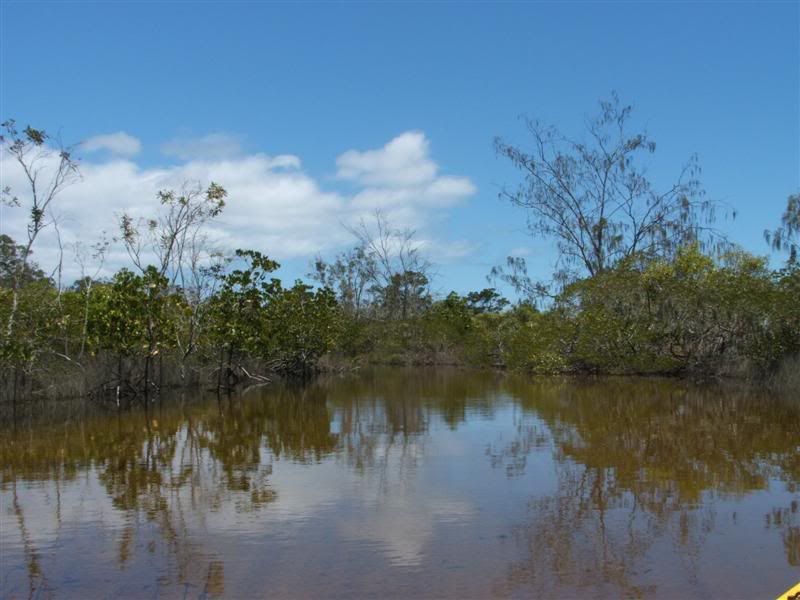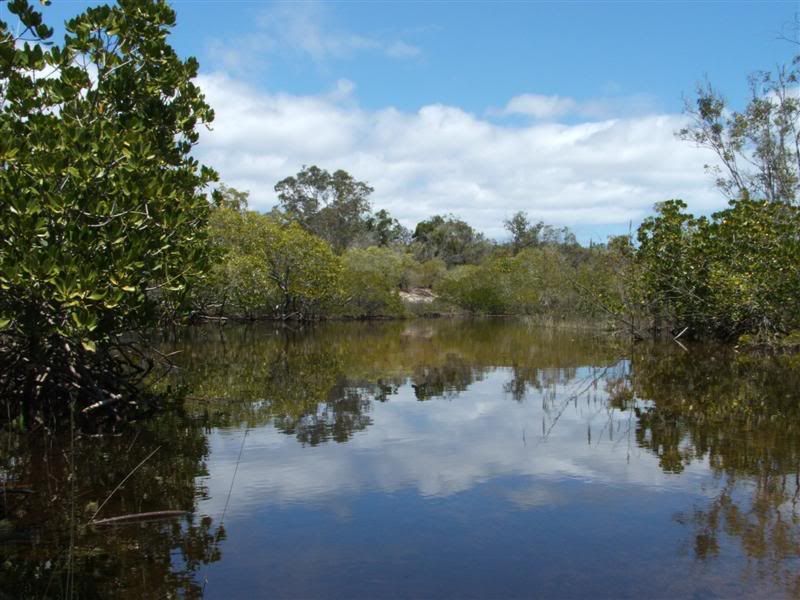 I spied a few nice breambos lurking around a series of shallow tanin stained pools and stopped to flick a plastic, this was amazing as the water was actually very clear on the fringes of the holes and I watched the bream toying with my plastic and it was an excellent learning experience to see how they reacted to my twitches. at one stage I had 3 bream and a flattie fighting over my gulp.
One of the 3 bream I caught in this spot.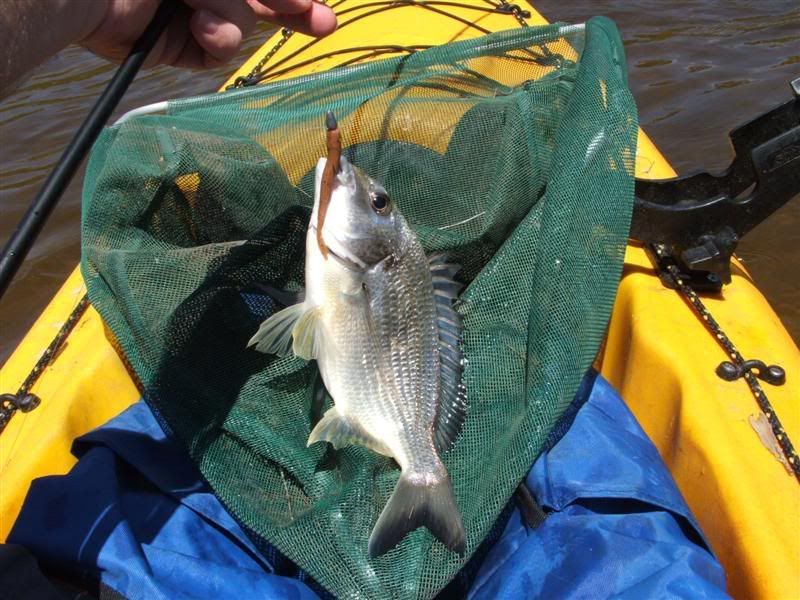 Dingos tracks had been evident, but this was the only time we spotted one, he wandered accross the creek after sunning himself on the far bank for a while, very healthy looking animal, and didn't seem vaguely interested in our presence.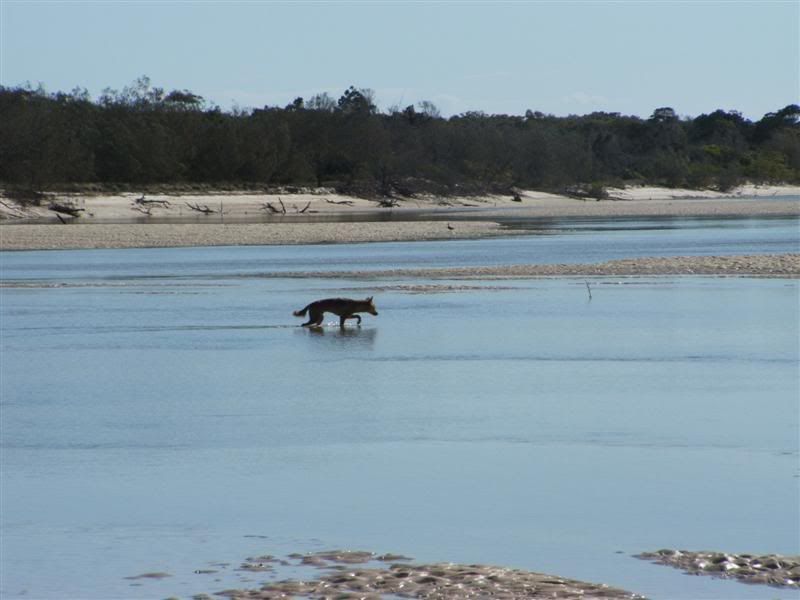 This is my mate Mark's Dad, Doug who is 71, he was very interested in my kayak and it didn't take much to get him in the seat. He loved it.
Anyway, that's about all I have to say, accept, if you get a chance to visit this part of the world, do it, awesome scenery, and on the right day, the fishing would be incredible. While the fishing was not what we had hoped for, we all came away very happy chappys just to have had the opportunity to experience the beauty of Fraser Island.