Discussion Starter
·
#1
·
Hello all
Joined the forum last week and thought I should put in my 2c worth.
Here are some things I've done to my Outback.
The hobie mirage drive kayaks are great and give you two hands to fish with until the fish heads south and the kayaks going north and you need three hands - if you let go of the rod to get to the steering lever the fish is gone. I've glued a bit of tube onto the top of the steering lever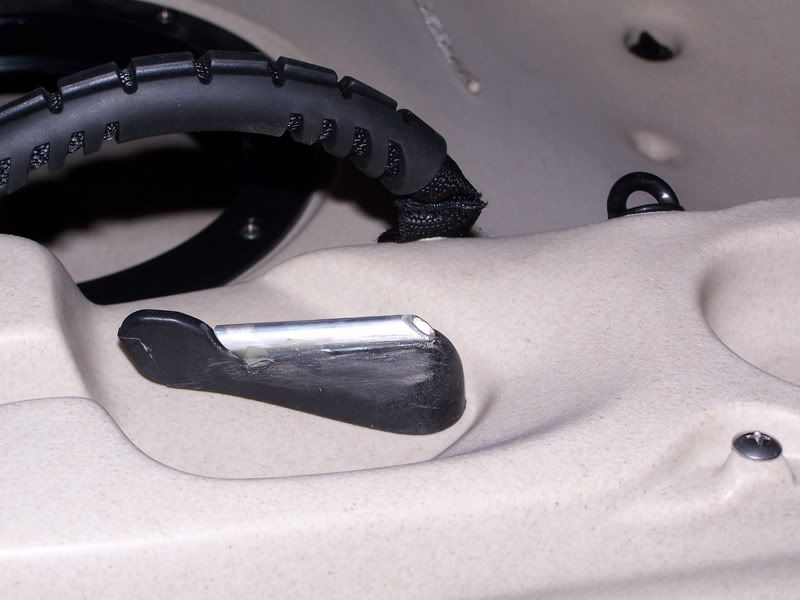 when I want to fish I put a bit of metal rod into the tube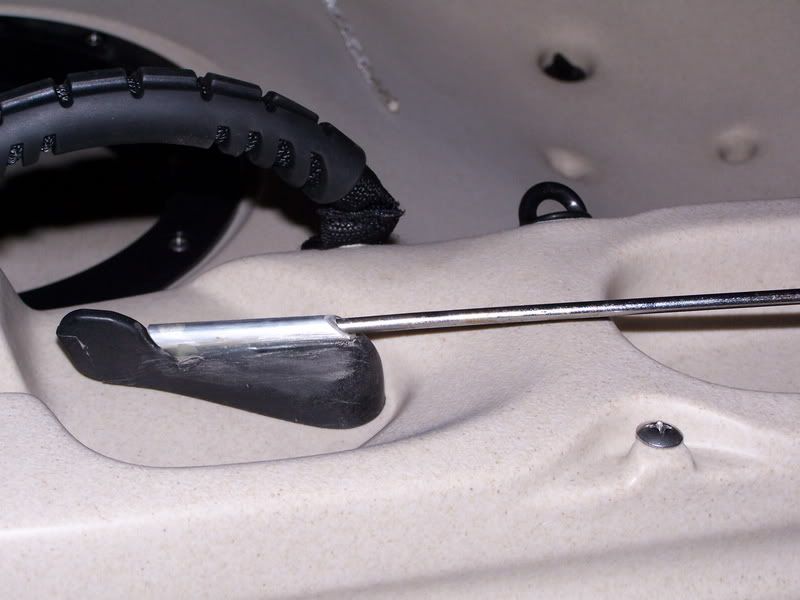 and then I steer the outback with my elbow or the butt of the rod leaving two hands free.
When I get my adventure I want to do a fair bit of paddling so I think I will add a bit of shock cord and string to the tube/rod steering and extend the string foward so that I can steer with my left foot - something like this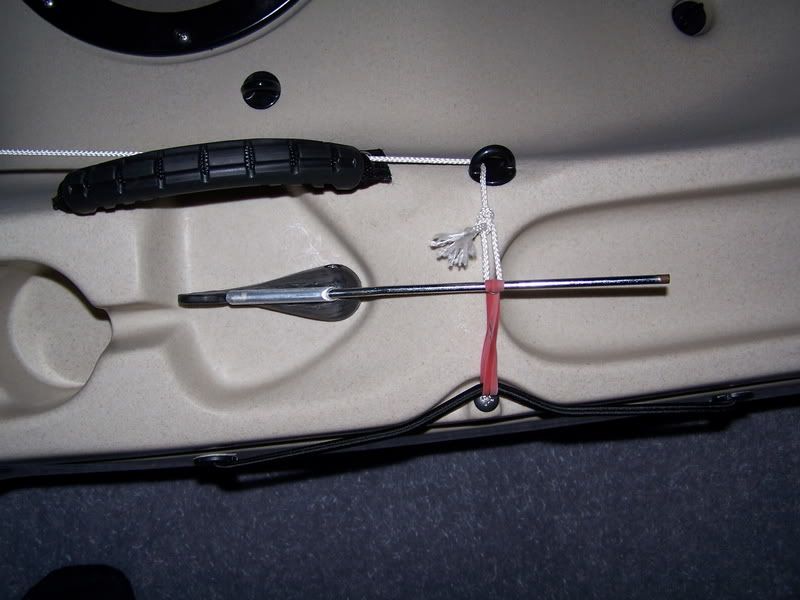 I'm thinking that if I want to go left the shock cord will pull the lever, and to go right I will put some pressure on the string which will somehow be attached to my left foot - maybe a pedal.
I've also played with rod holders. A recent post on this site talked about the tube in the rod holders being loose and the solution could be to add some tape to increase the tube diameter. I tried this a while back and wasn't happy with it so I drilled a couple of holes in my rod holder extension and put some shockcord through the holes, knots are inside the tube - depending on the extension diameter, you could put a few bits of shockcord in there. Tube now fits like the proverbial.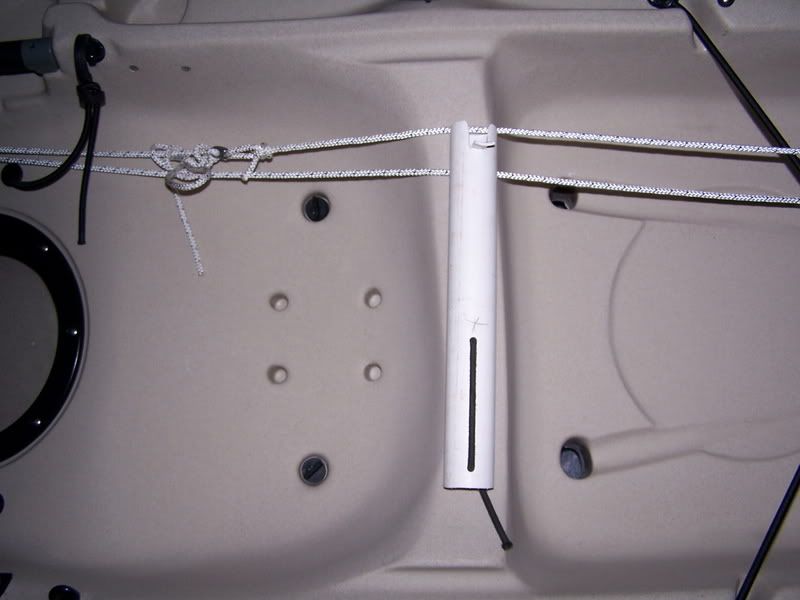 And for the final bit of useless information, instead of fixing a scotty rod holder to the kayak, I've fixed it to the top of one of my rod holders. Solid as a rock and get the rod holder up and out of the way of my feet.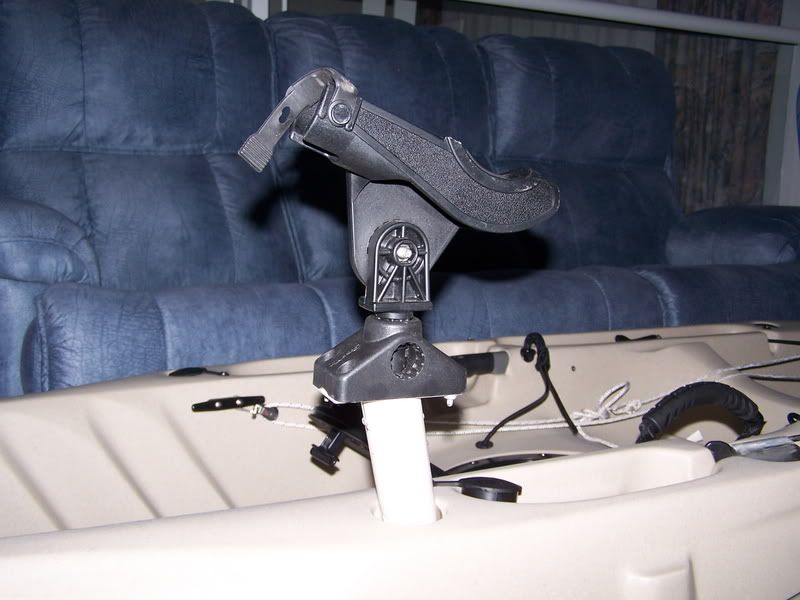 All the above makes my kayaking a bit easier - suits me but mighn't suit others.
jd