Discussion Starter
·
#1
·
My new job is very weather dependent.
Today was not actually raining, but the ground was soaked so another day off.
I loaded up the pelican into the back of my truck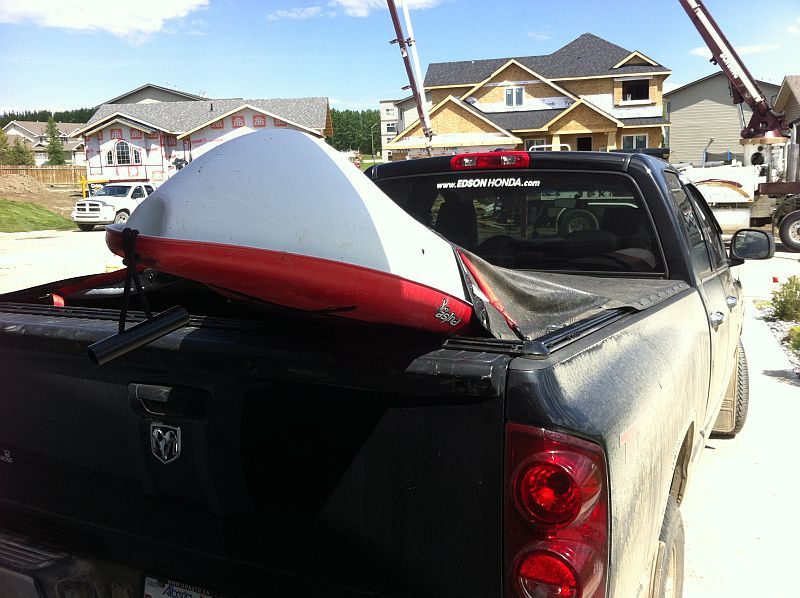 and headed of to Millers Lake.
I started by trolling a lap of the lake. It's quite small and this would only take about 1/2 an hour if not fishing.
I found a large school of recently released rainbow trout. I think I caught about 6 before I realised there were no bigger fish in with them and moved on.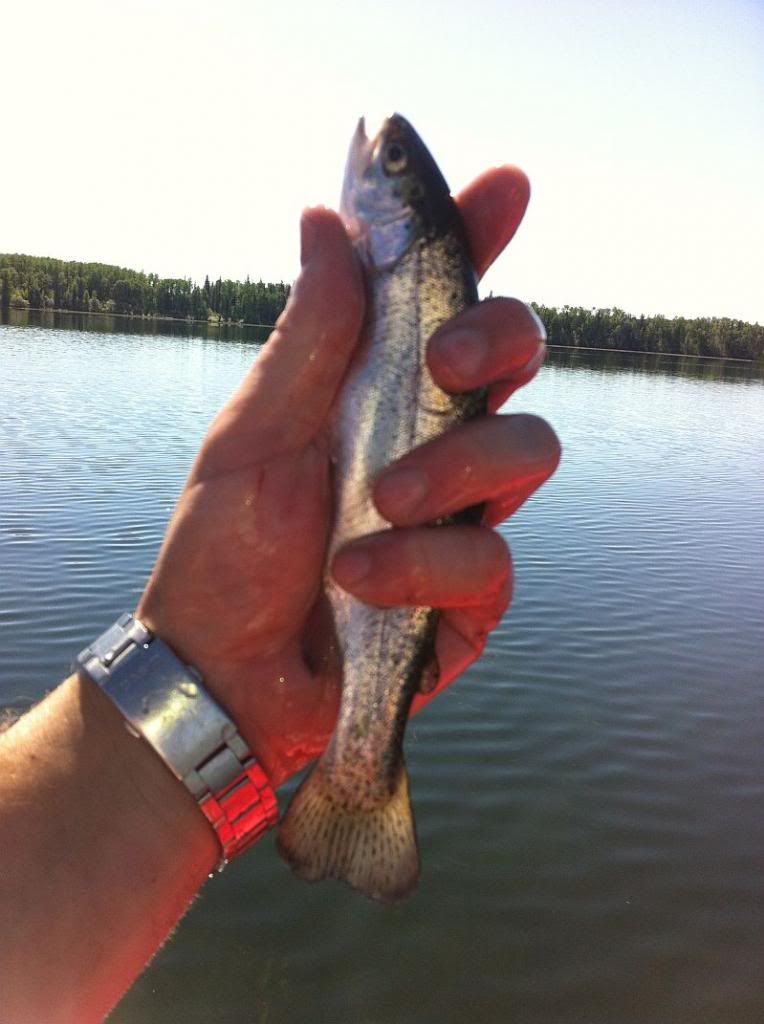 I continued on my lap and found a really good weed bed in about 6' of water. I fished this area for a while and out of my first 8 hits, I landed 0 fish. 3 of them were on the line for a bit, but threw the hooks. The others did not even hook up properly.
I finally landed one
and headed back in for some lunch.
On the way back, i found a great looking drop off and trolled it for 2 more hits.
After lunch, i went back and targetted the drop off.
I got another rainbow on my first cast
then another 2 fish soon after.
Then, whilst retrieving the lure, I saw a large trout come up right next to the yak and take the lure. There was no fight. Literally none. I had the drag set light enough that those 15cm trout from earlier were pulling plenty of drag but this fish pulled none.
I got it to the yak and belly lifted it in.
I paddled over to a bloke fishing from a belly boat and he took some pics for me.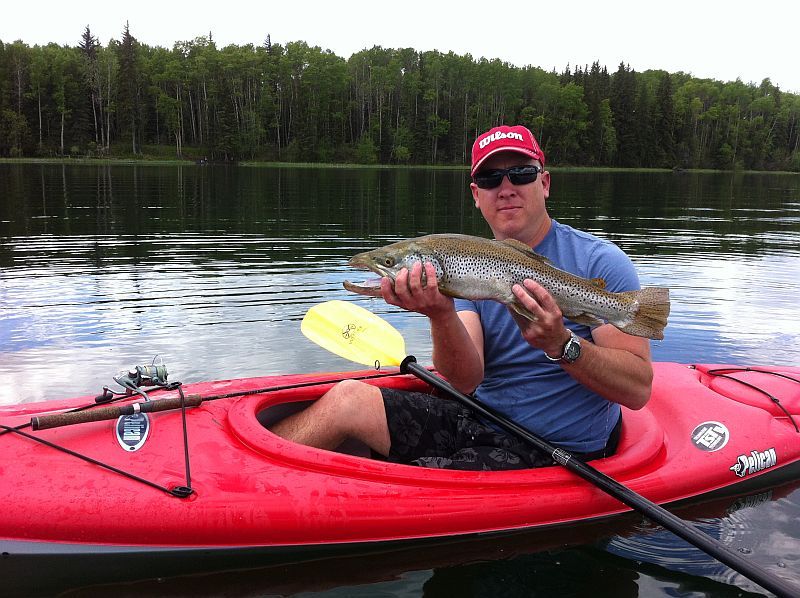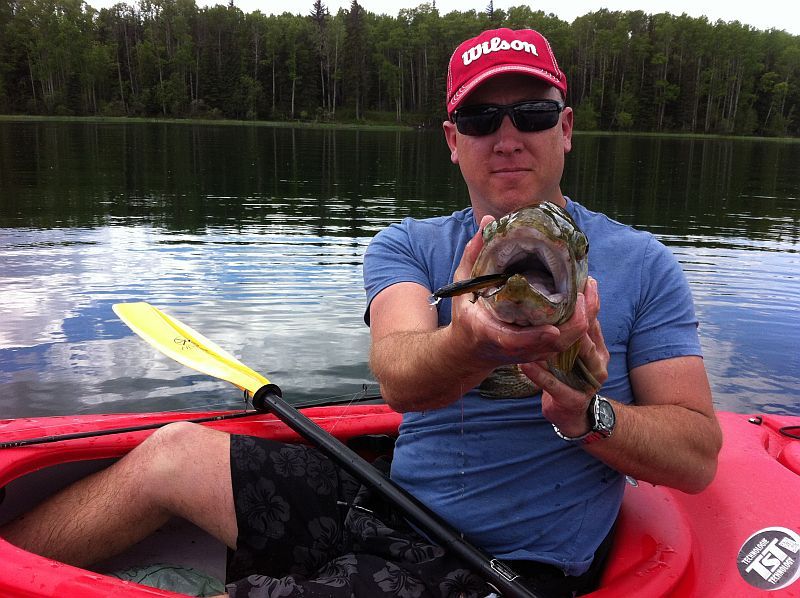 He went 63cm.
When released, he did not swim but just floated. I used my paddle to get him back and swum him for about 5 minutes before he started kicking and swam down into the depths. I suspect he was near the end of his life though.
Back over to my drop off, I landed another 3 rainbows and had a couple throw the hooks going ariel.
Kept my 5 rainbows, got some in the smoker now.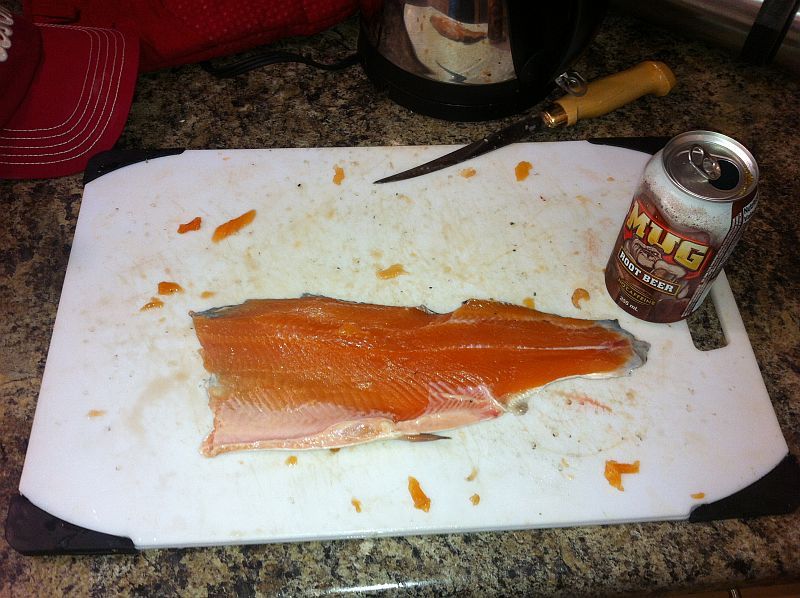 Nice day.