Just recently I've been feeling a bit down about my fishing. Every time I go out I have plans to use the skills that I have learnt over the last 5 years, but it seems all I end up doing is trolling lures up and down the creek, sometimes for a good result but not recently. The only decent trip I've had recently was at Mackay where I did almost everything diferently to how I would normally. Picking my spots, casting to one spot repeatedly, using light gear.....
Almost everything I know about skilled fishing, I've learnt from here. How to use soft plastics, where to fish for diferent species, what leader to use etc etc.
So today, inspired by some recent trip reports on AKFF (Barrabindy springs to mind) I decided to go out and take my time and target the right spots in the right way.
First step, ditch the 60lb leader and cut it right back to 10lb fluoro.
Second step, actually tie on an SP. I didn't really have the one I wanted but a gold fleck shad tail would do the job.
Drove down the beach and launched at Sandy point (what is left of it). Decided to explore the mouth a bit but with an approx 10knot current, that was not much fun.
Headed up to my usual haunts against the tide, got to the first drop off and caught a small (36cm) flathead casting the SP.
Finally, I have taken the time to do things right and it's working.
My second mangrove bank / drop off had a couple of bank based fishos fishing there. One caught a small, maybe just legal flattie while I was going past and told me he'd just landed a big one.
So anyway, I worked my way up fishing where shallows dropped into deeper water and was rewarded with a very nice flathead.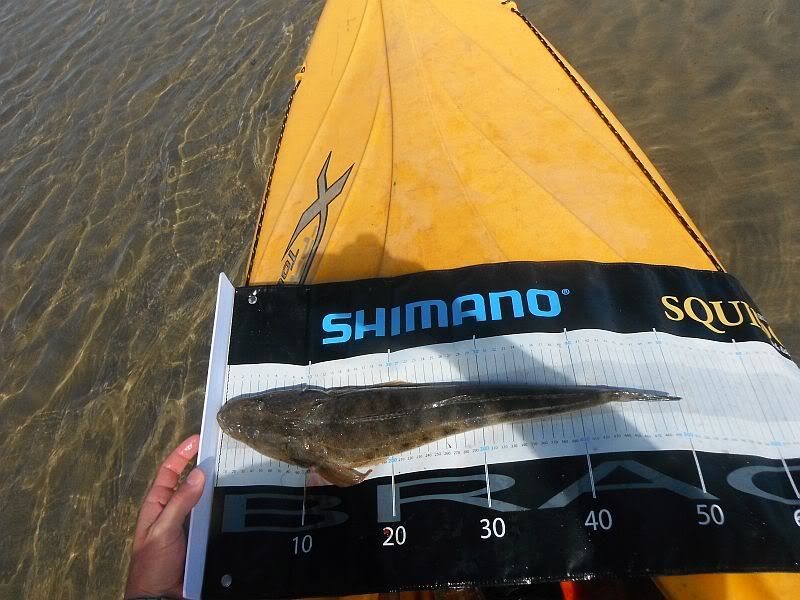 Further up on a mangrove bank my trolled bomber was smashed and a decent Jack joined us.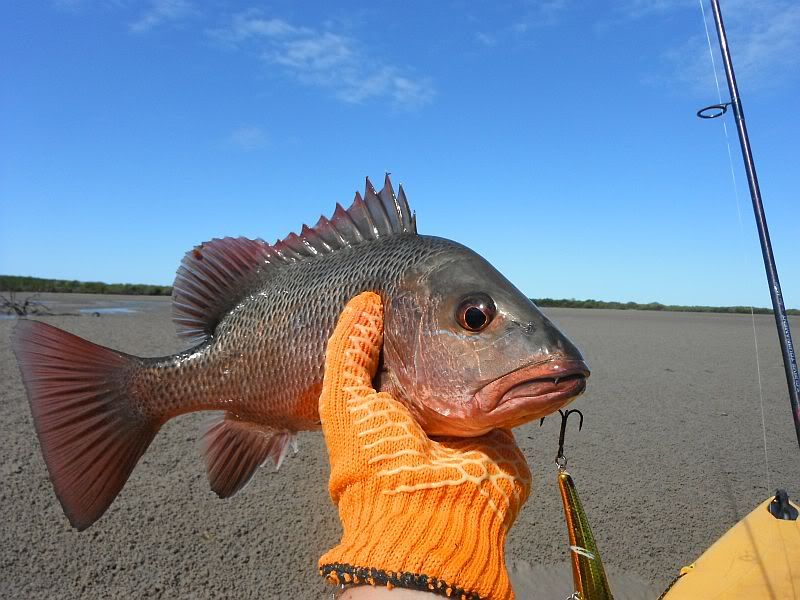 Another flathead fell to the SP
For the trip back, I changed the HB over to my most succesful lure in Yeppoon, a red flicker shad. This soon landed another flattie but was then engulfed by something (thinking real big flatty based on the spot it was taken) and the 10lb leader lasted 1/4 of a second. Tied another one on and another Jack joined our fishing trip.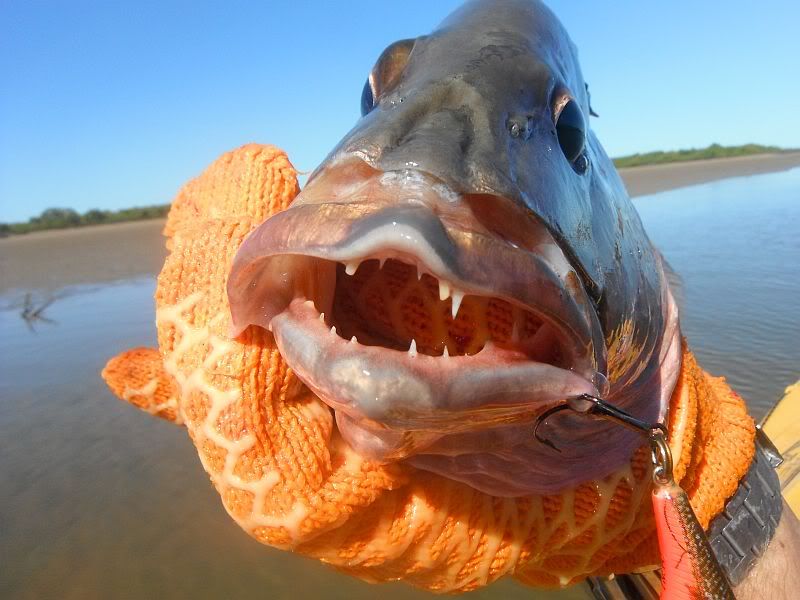 One more smaller flathead on the trip back and I was feeling quite chuffed.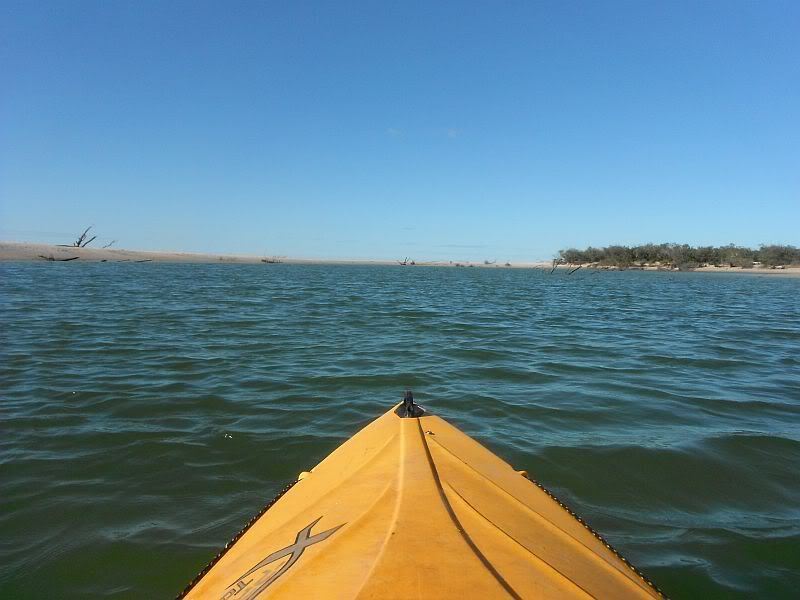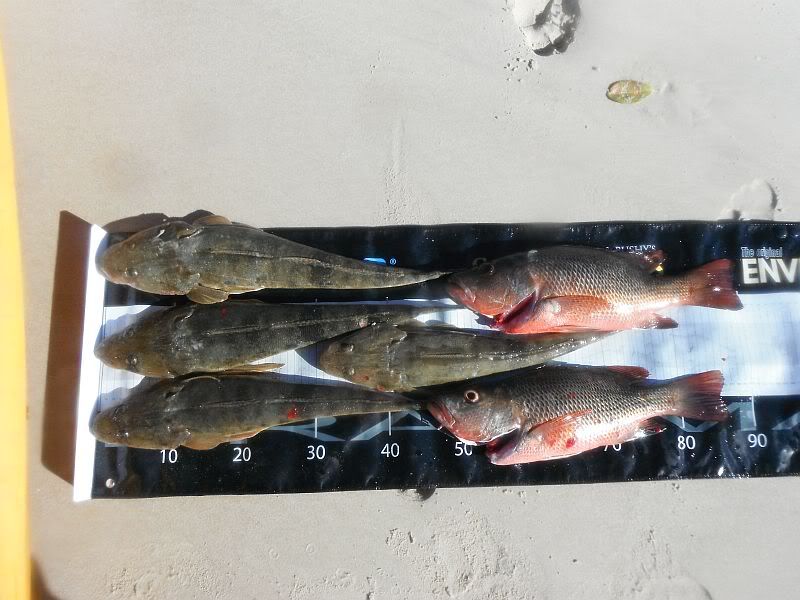 The bag of fish back at the car.
So thanks to the inspirational writing of fellow AKFFers, I turned my mojo round, applied the skills I have learnt and caught some nice fish. 5 years ago, I would only have been able to dream about catching that many good fish in one session.