A mate of mine has done a wonderful job
[quote author=lozz board=whatwhenandhow thread=4060 post=54854 time=1224529115]Hi all finally got round to picking up my new scupper pro on friday ;D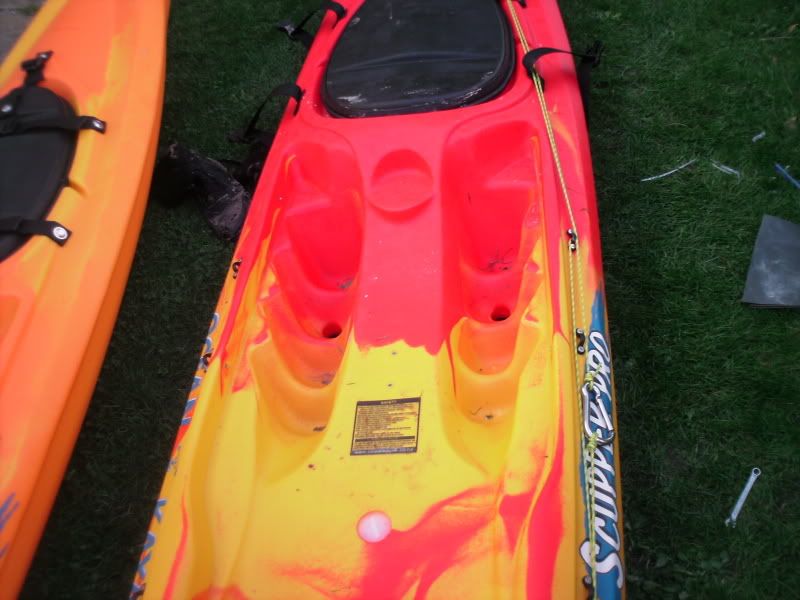 This is what it looked like by saturday ;D ;D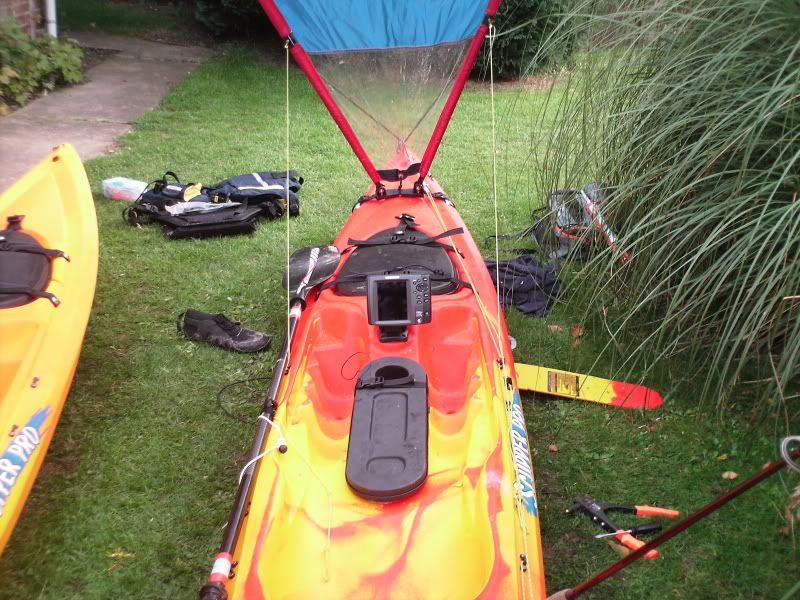 I decided a while back that i wanted a Scupper pro but the storage was to limited and i didnt want to go the 6" hatch route as im a fat b*****d and the area of deck where that is fitted is always awash with water with my in it so i decided a rod pod was the way to go.
Step 1 buy a big game and throw it away but keep the rod pod lid ;D ;D Thanks Andrew for the lid for witch it wouldnt of been possable.
Step 2 you need a 24"x18"x1" high density chopping board cut this into 2 pieces 550mmx150 mm and bond them together.Once bonded together i milled a slope on it so that it was 50mm one end and 30mm at the other.
I then used a router to make a rim for the rod pod to sit on
and cheeking that it fits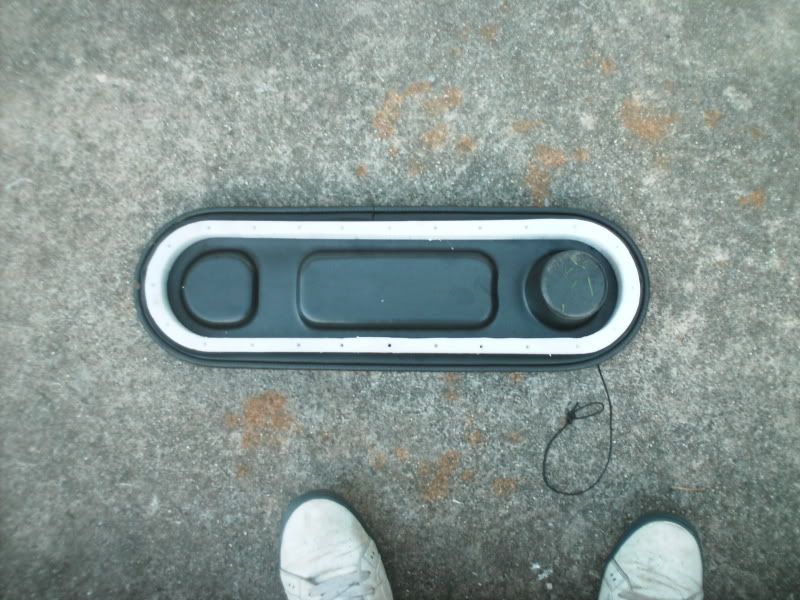 I have made a steel template to route and drill the rim .now to position it on the scupper pro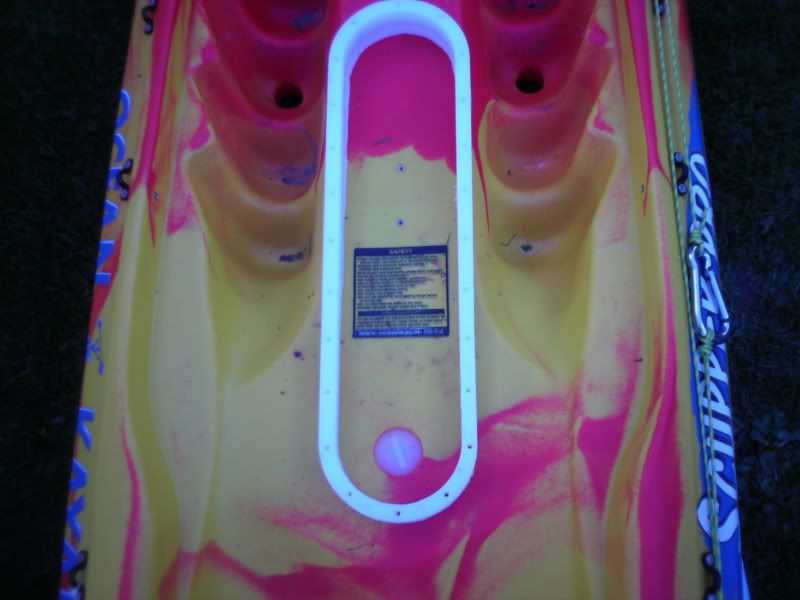 All looking good ;D now time for the drill i drilled 1 bolt hole front and 1 rear to hold it in possition and then drilled all the way round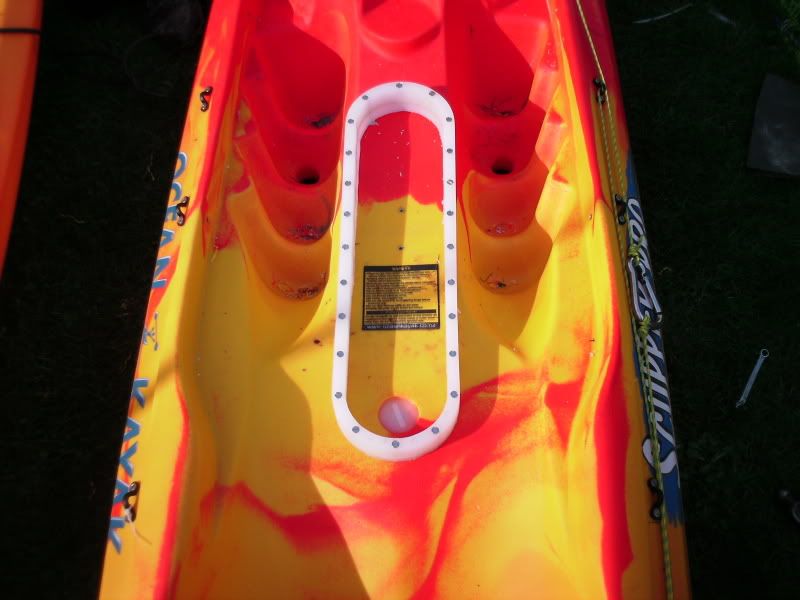 I then cut out the center of the yak carefully following the rod pod rim
I then prized up the rim 10mm and mastiked up and bolted the lot down.The finnished article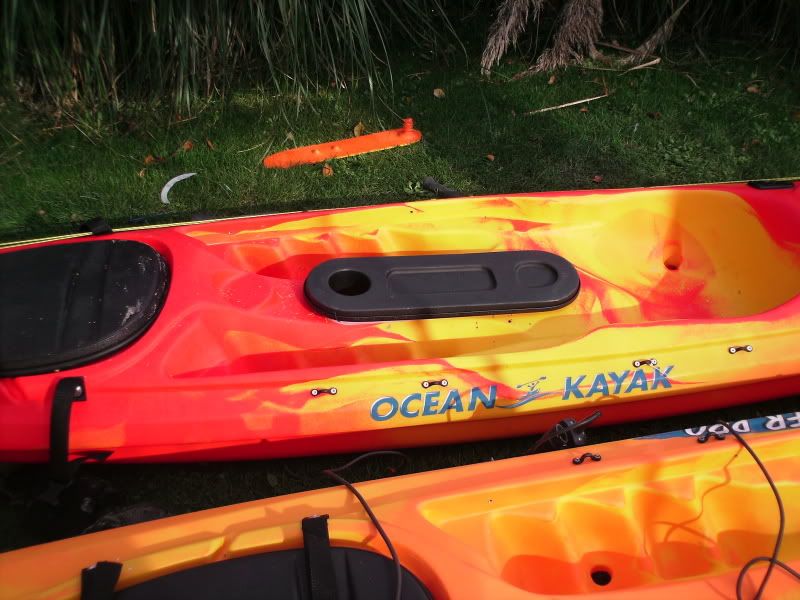 Then fitted 2 straps 1 across the front 1 at the back to hold it down although the seal is very tight as i made it 2mm wider all round than the big games original hatch. [/quote]