A few weeks ago, I noticed that this was a long weekend. That means a mandatory kayak trip, particularly a camping trip. With the complete lack of fishing success at Peel last September on a similar trip, I figured this would be a bit different.
For those that just want to see fish, we caught almost nothing. Fish of the trip was very nearly a grinner which was narrowly beaten to the post by kayakone's 31cm squire.
For those that are keen for more than just fish pictures:
We assembled at Mason's beach at about 7:30 on Saturday morning. The original plan had been to leave on Friday but predicted electrical storms made us rethink. Trevor (kayakone) and I were launching from Masons, however Andy (theclick) decided to launch from Raby Bay and met us at the beach as we were assembling & packing our gear. Andy was in his greenland style sit inside kayak, Trev was on his BFS and I was on the AI. After launching we made very good time across to peel in absolutely perfect conditions.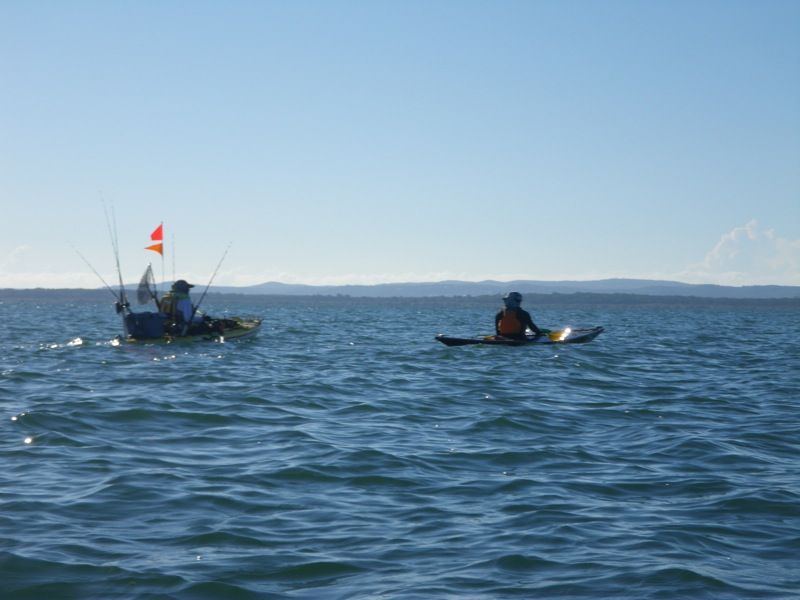 Coming into view of Horseshoe bay it was quieter than I expected in the given conditions. Only a dozen or so boats were moored - this would change as the weekend went on. We reached platypus bay to find another group already set up, however we managed to sneak into a spot on the western edge of the beach that was alot more private than the one I had used in the past. We also had our resident wasp that spend the weekend dragging around a dead huntsman.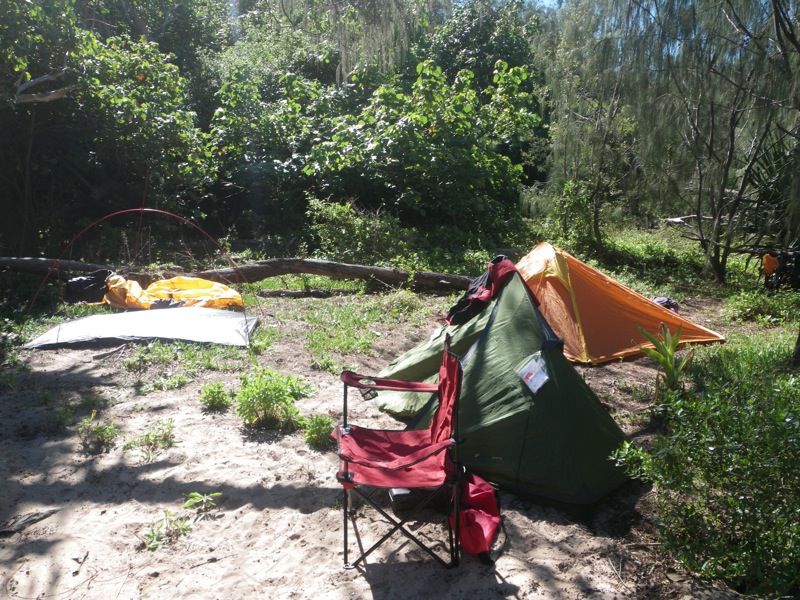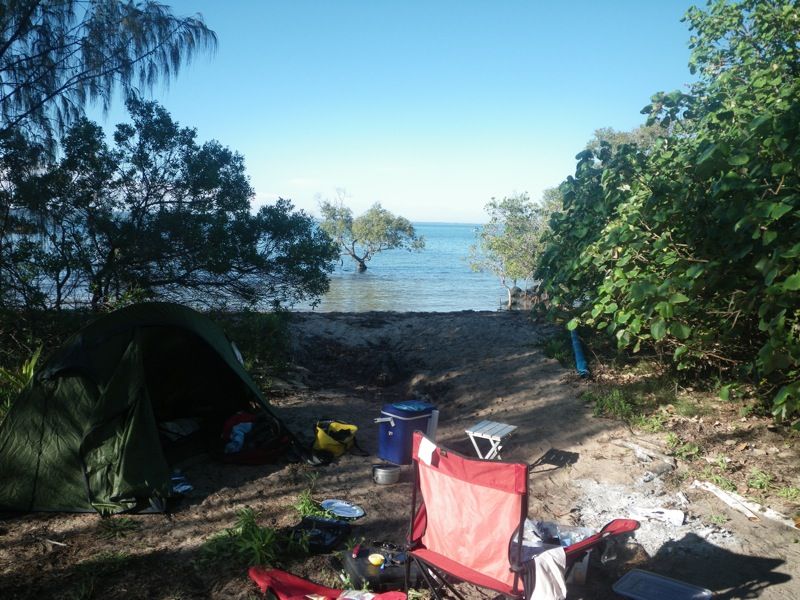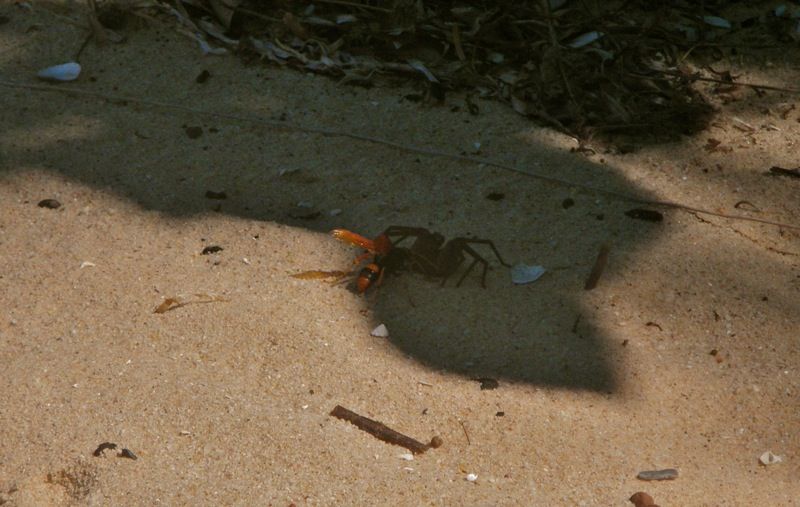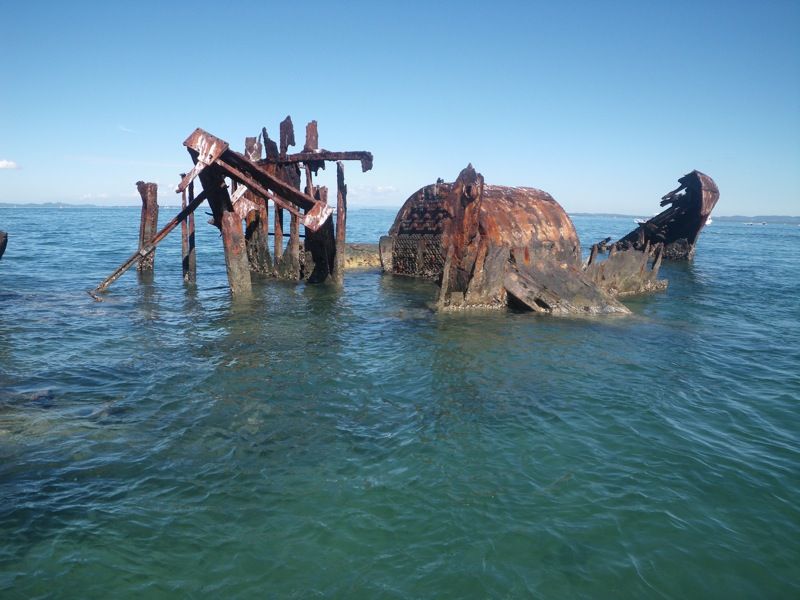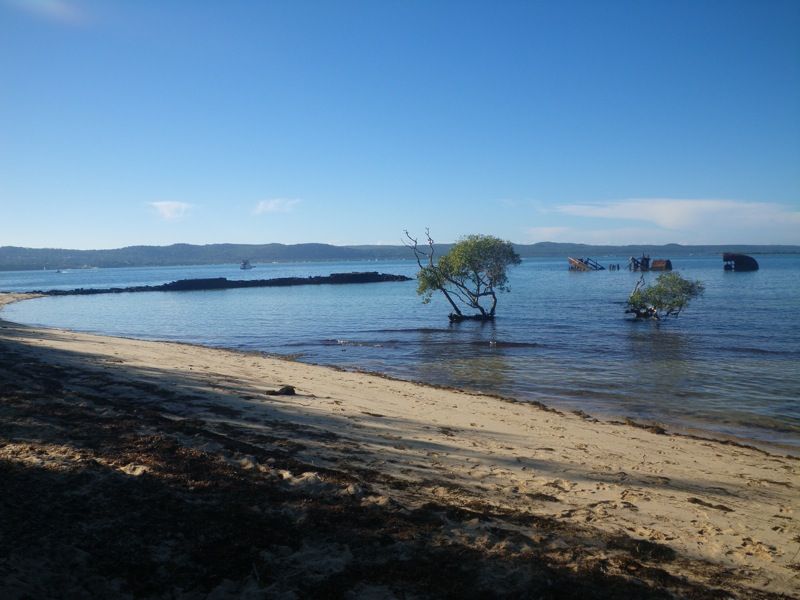 After Andy and I had lunch and Trev talked to an old kayaking buddy for a while, we decided to head out to have a fish on the Eastern flats of the island. By this stage the tide was running out and was nearing dead low. Trev hit on one of the more interesting sites here, which I am sure he will recall for you all. I dont think Andy or Trev caught anything. i caught a small squire and one of these. Anyone know what it is?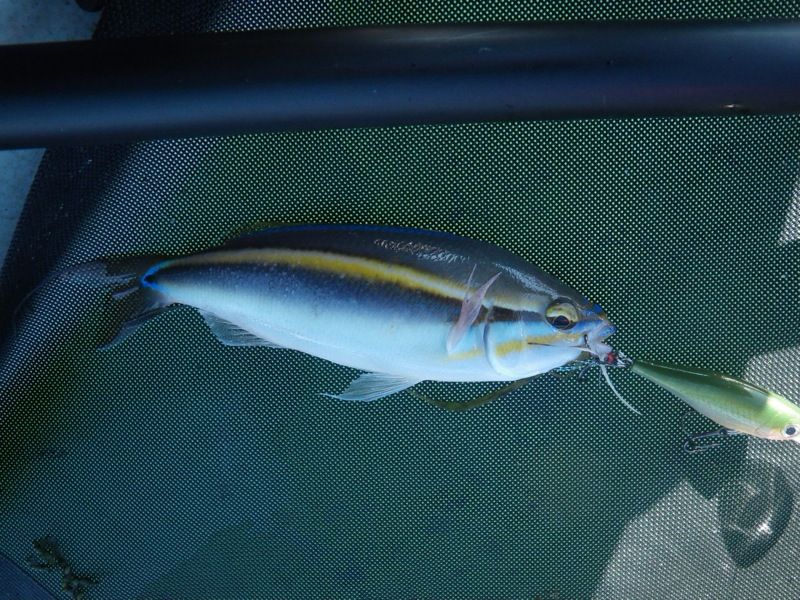 Pete turned up just before dark in his stinky, and took us out for a spin at the southern end of goat. Once again no real fish. Highlights were a 31cm squire, a pike and a knot eel.
Day 2 began with Andy kayaking the wrong way up. I gave it a whirl - a beautiful boat but I don't think I could be comfortable sitting in it for a while. Trev looked a little to muscular & tall for the craft though.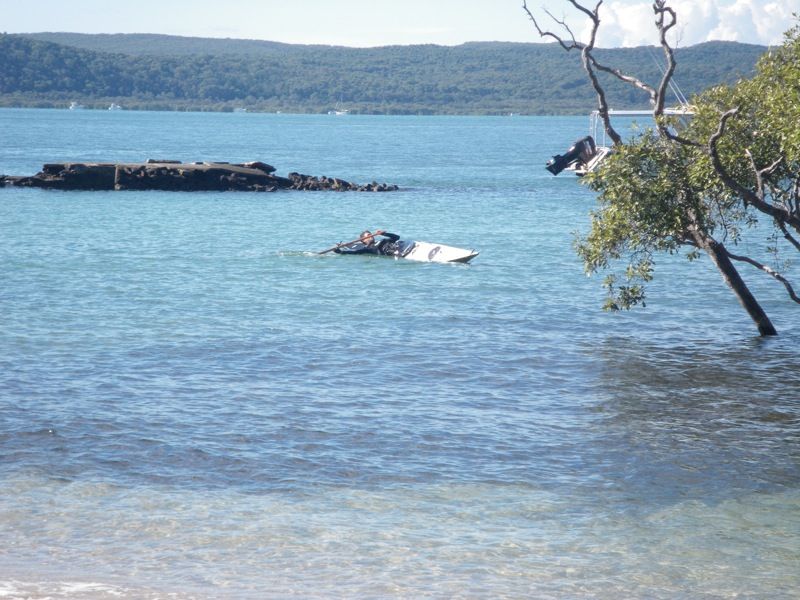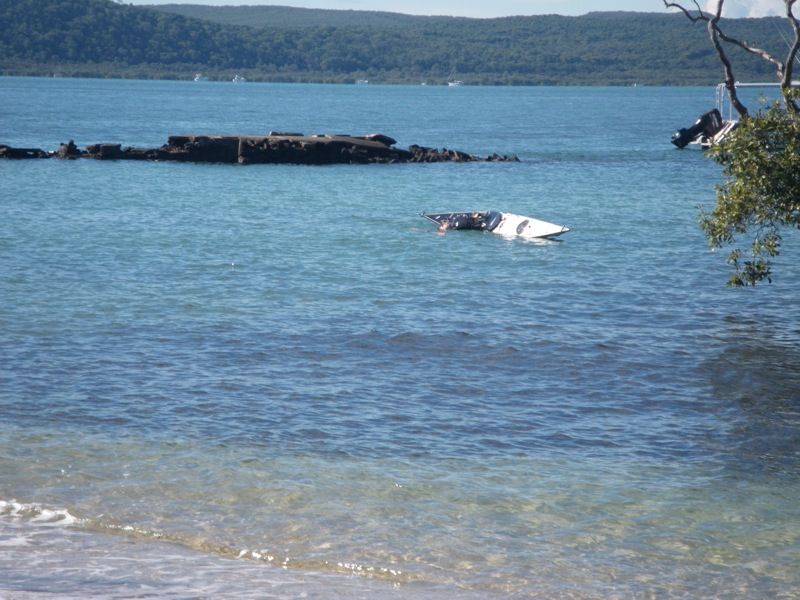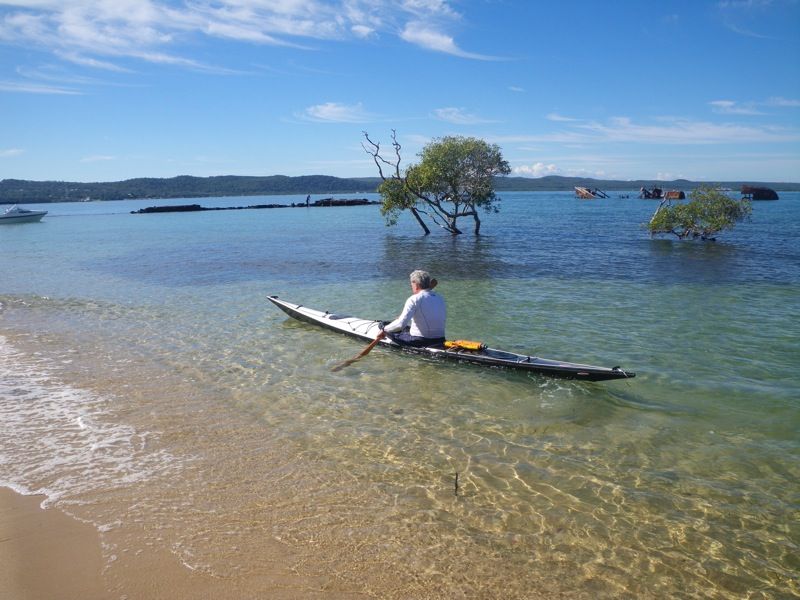 Pete had left early so after breakfast we headed to Goat island - Andy had to get home on Sunday, so he continued straight back to cleveland afterwards.Trev and I poked around the island. The water was clear and there are some magnificant corals there and alot of fish. Not much being caught though I lost a few lures to snags and one to what must have been a pretty solid fish. Trev also hooked up a few times, to land a little wrasse. We stopped by Bird island for lunch.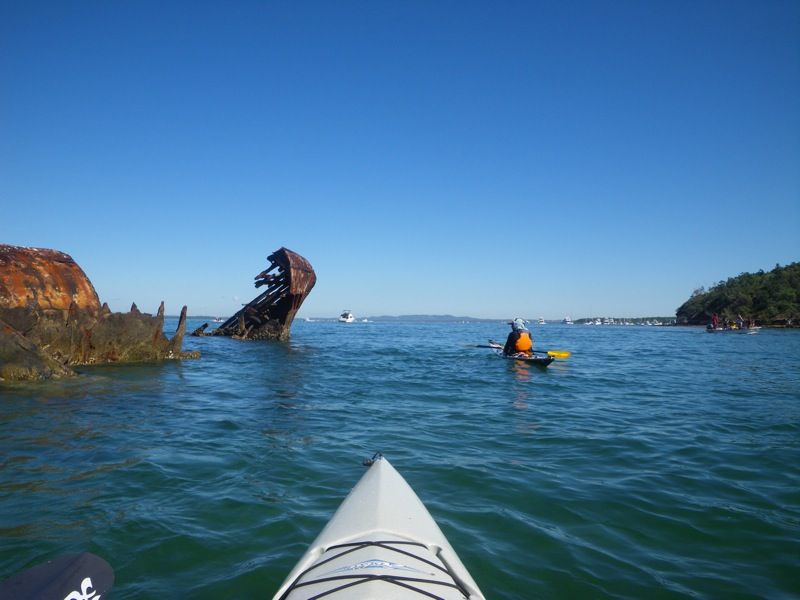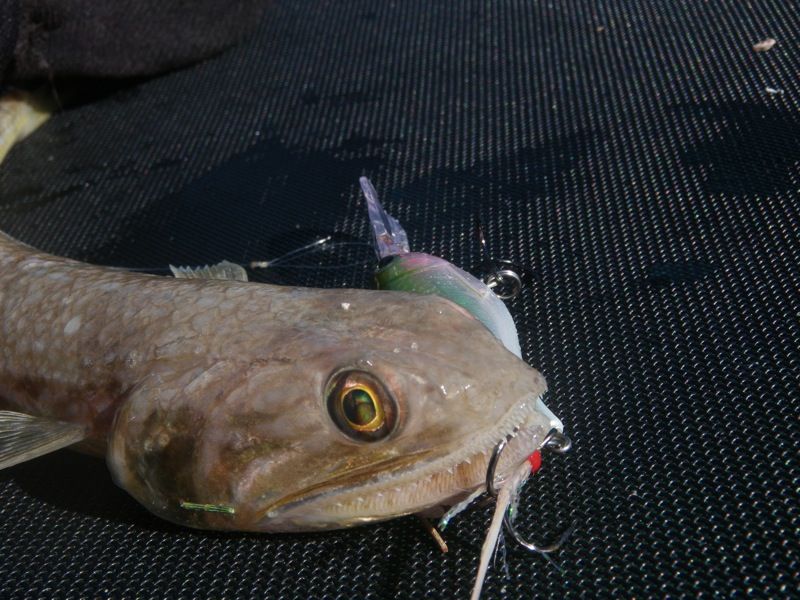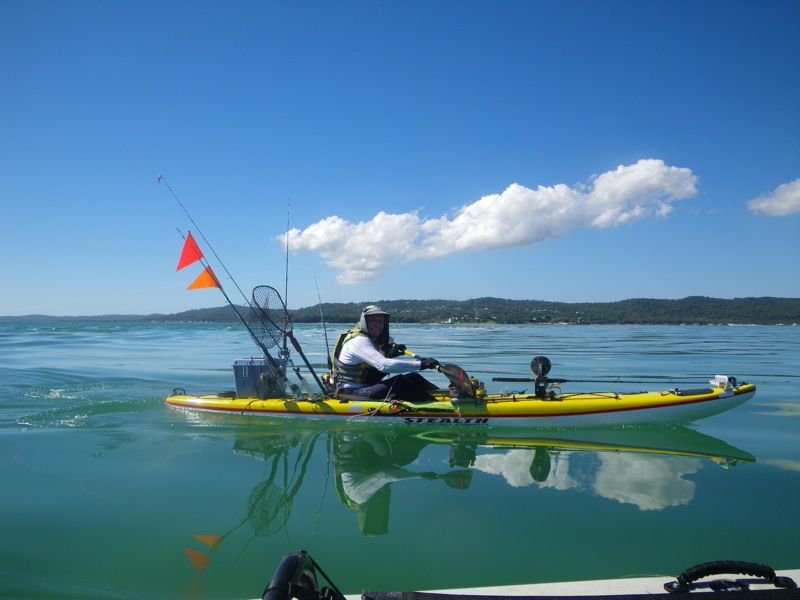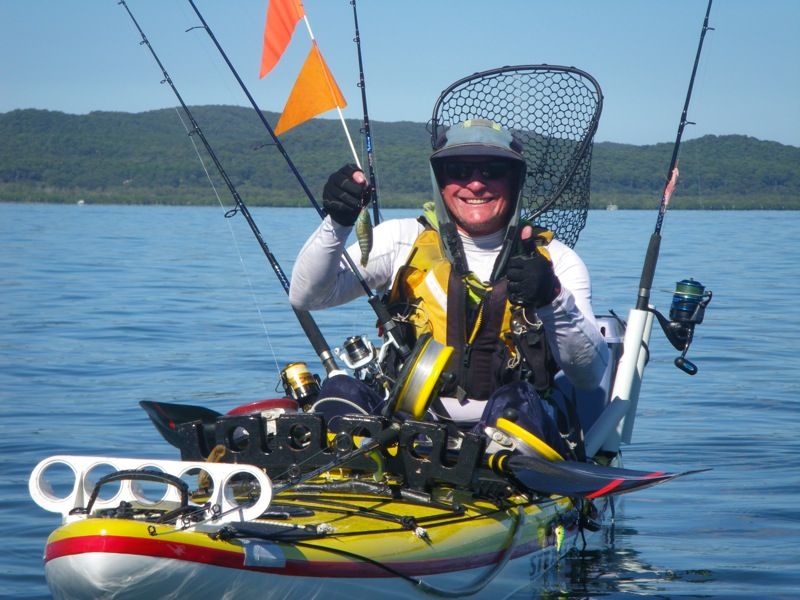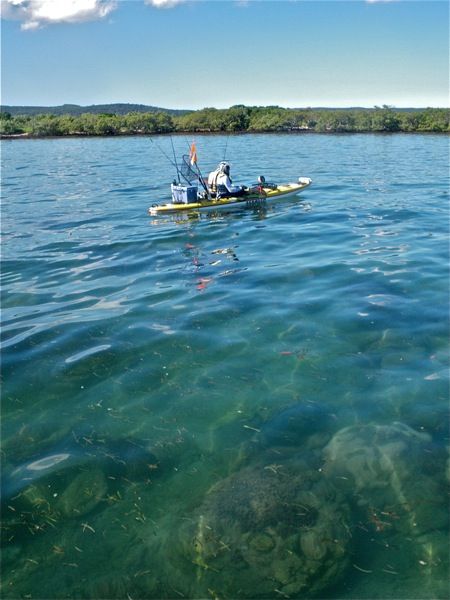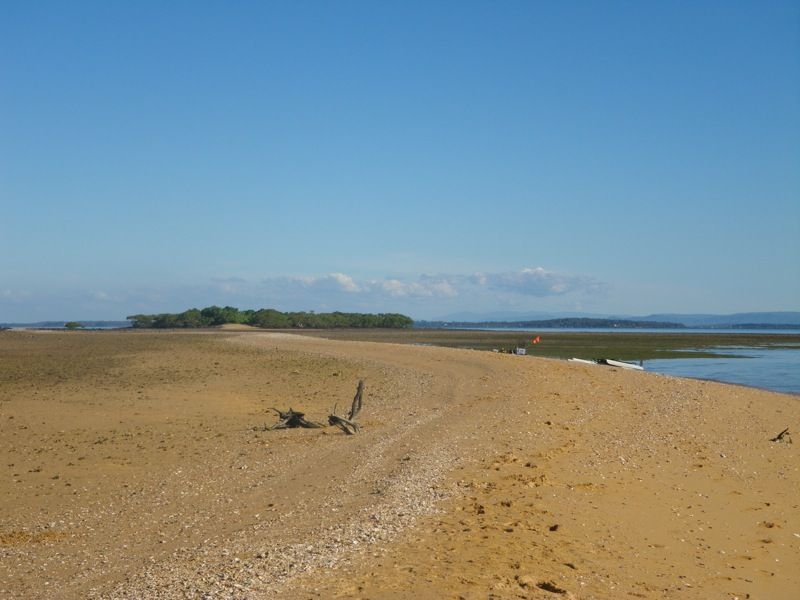 Heading back to camp was easier as the current wasnt so strong. at this time however I managed to break my mirage drive drum. Luckily, it was still workable - just not real comfortable. Back on peel we took a walk up to the old jail and saw the 'supermoon' newly risen over the wrecks.
Sunday was another amazing day. Trev and I went snorkelling, there are some pretty good corals down there.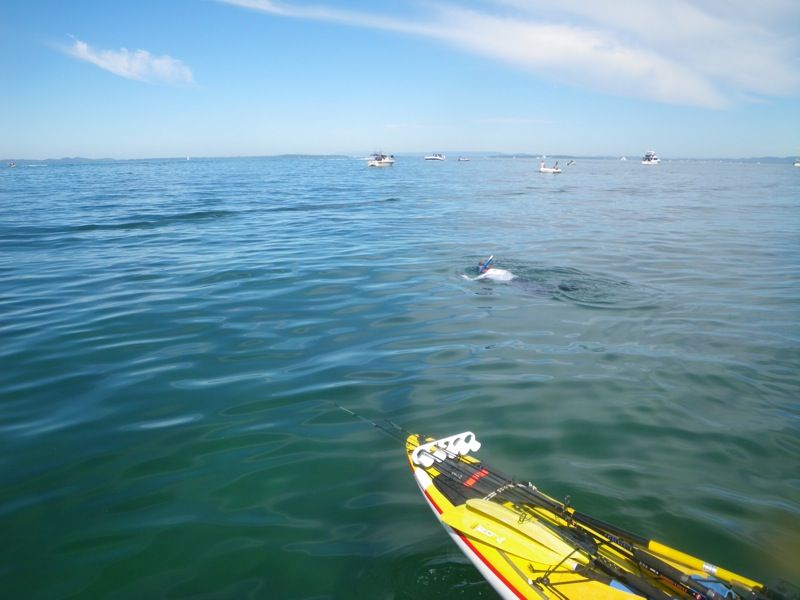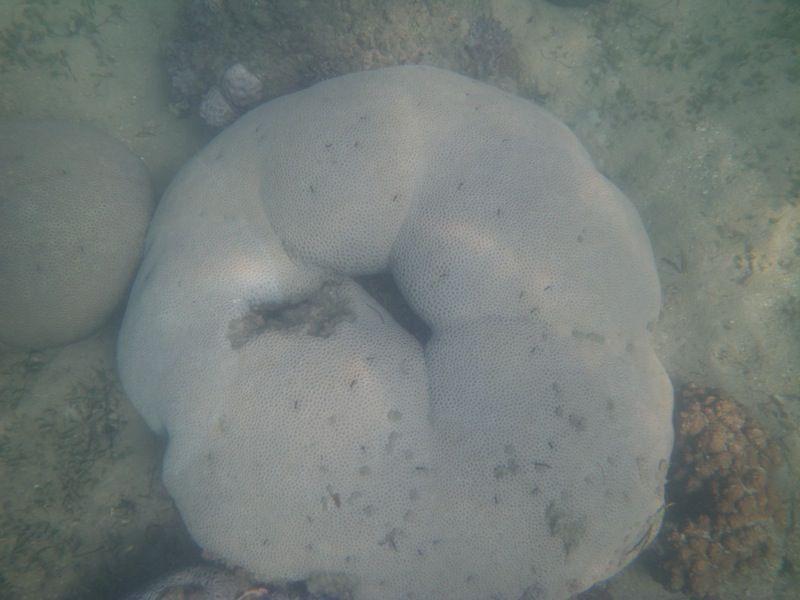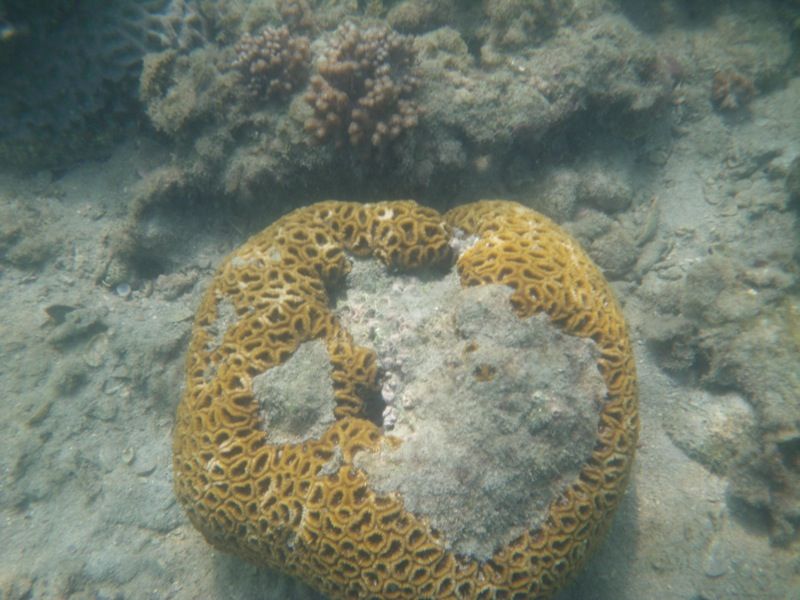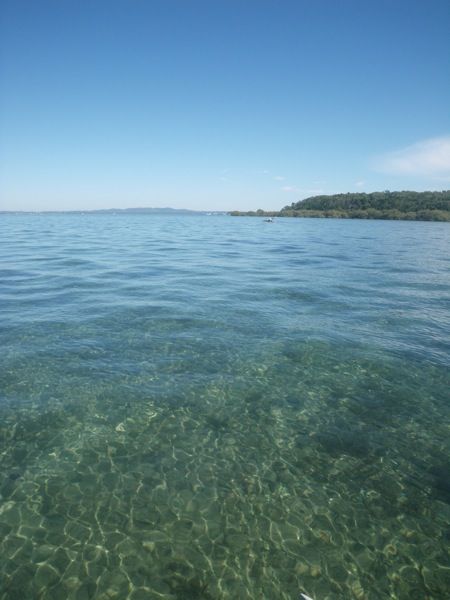 There were lots of boats around though and we had to be on the lookout. We made it back to Cleveland in one piece, however it took a bit of time to get the kayaks up onto the cars due to the number of boats. The launch spot was too low in the tide, the point was full of day-trippers so we had to head back to coastguard. The ramps had a queue about 6 deep.
Hope you have enjoyed the pics, and hope that you are all jealous. It was an amazing weekend, and really was one of those once-in-a-blue-moon weekends.