I found plans online to make DIY a vee sail 3 years ago.
Bought the fabric, some bungee cord, and a couple of other bits.
Then it all sat in a box being moved from time to time, and I thought.... I HAVE to do this sail!!
Last week, I found the box of bits again looking for something else, and thought... ITS TIME!!
I got my wife to make up the sail, as she is a very clever girl when it comes to sewing (she made her own wedding dress and the bridesmaids dressed last year), then yesterday and a bit of today, I finished it off mounting it to the yak.
Its come up pretty good!! The sail looks awesome! Im happy with that part, but im a little unsure of the base where its mounted.
Time will tell anyway and im sure I will have to fine tune it, but it should be a bit of fun which im looking forward to playing with!
Hopefully I will have it all sorted out for the whiting comp next weekend.
Looking at the long range forecast though, the sail might come in handy!
The masts are just 15mm pvc pipe, with a piece of dowel in the middle to strengthen them up a bit.
The masks sit in a 15mm pvc 'T" piece, which are threaded onto a old piece of hose.
Bungee cord runs through the middle, with a clip at each end.
One the mast is a piece of bungee that is fixed halfway up the mast, goes down to a clip on the nose of the yak, and back up to the other mast under tension.
2 thin pieces of rope are attached to the mast, then down to the yak near the legs on a short bit of bungee then clipped to the yak.
The whole sail comes off/on with 5 stainless steel caribbean style clips.
The sail is meant to be able to lean on a 45 degree angle to catch the wind.
I will put some cleets on both sides of the yak (there is one there at the moment) to tie the rope off when the sail needs to be on a angle.
The sail lays down on the side of the kayak, and as the sail is under tension from the bungee cord, a flick of the sail up into the air and it springs into action :evilgrin:
Anyway... on with some pics...
I will put some more up tomorrow when its in action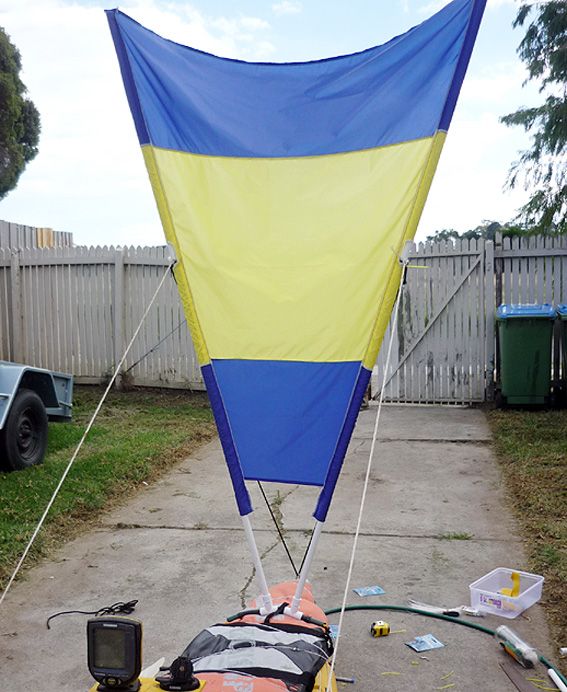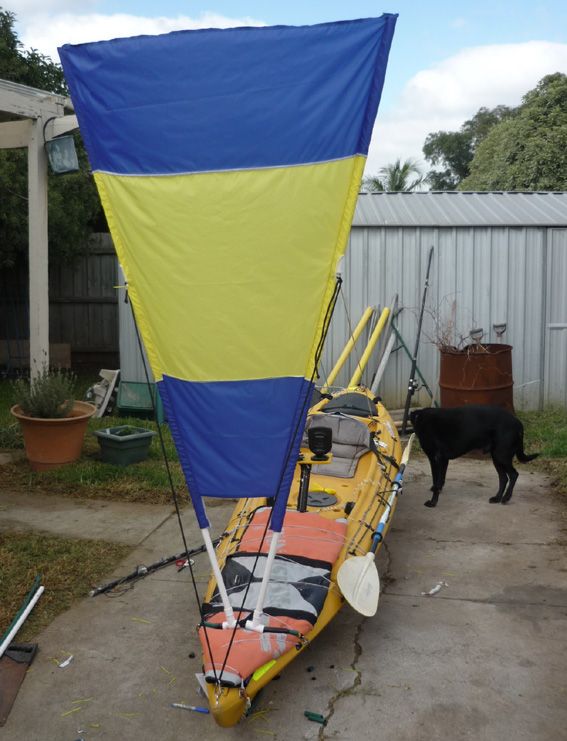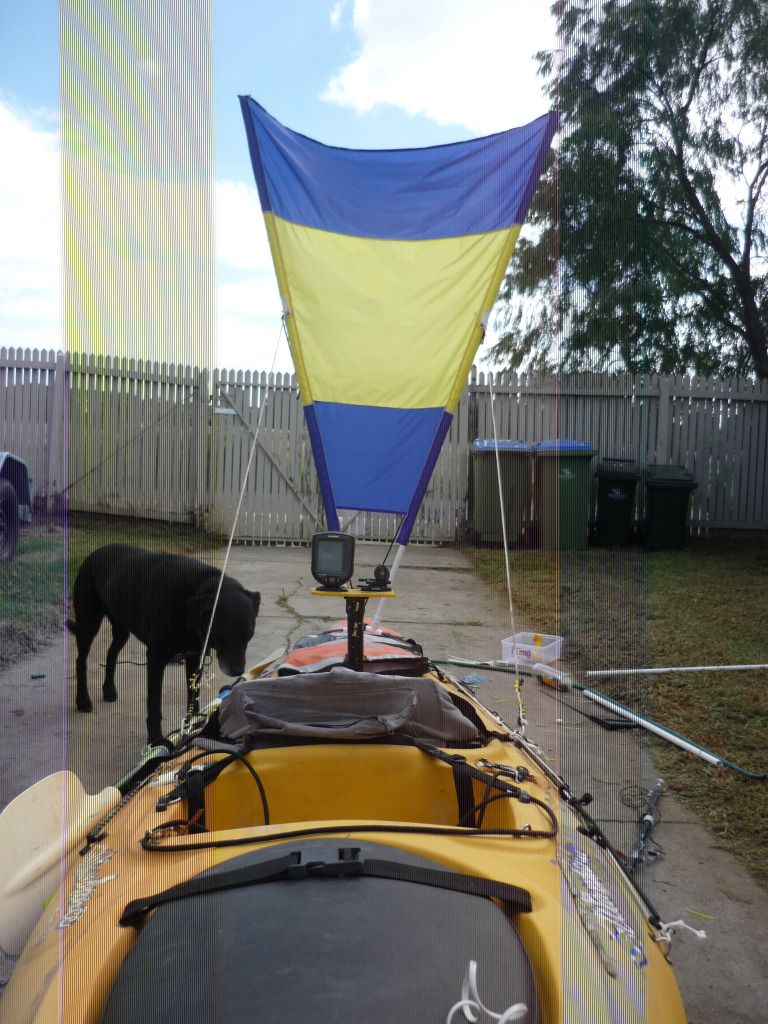 The mount had to be changed to compensate for my fishbag, it may still need some work...