Went down to Coorooman today to drop the crab pots in and go chasing Barra.
Pots are in, but my spot selection wasn't great so I'm not holding my breath.
Current was REALLY strong so didn't get a long way in, went to the right which is not the true Coorooman creek, it's called something else.
Saw a nice spot on the way back where a mangrove creek was draining into to main creek and had a dozen or so casts there.
Hooked and landed my first legal barra for the season (first legal qld barra actually I think).
Bang on 58cm "justa".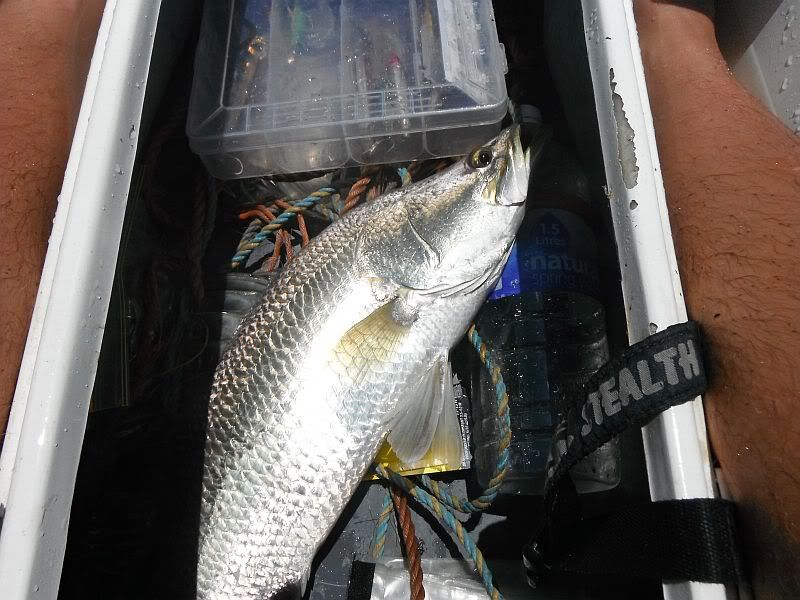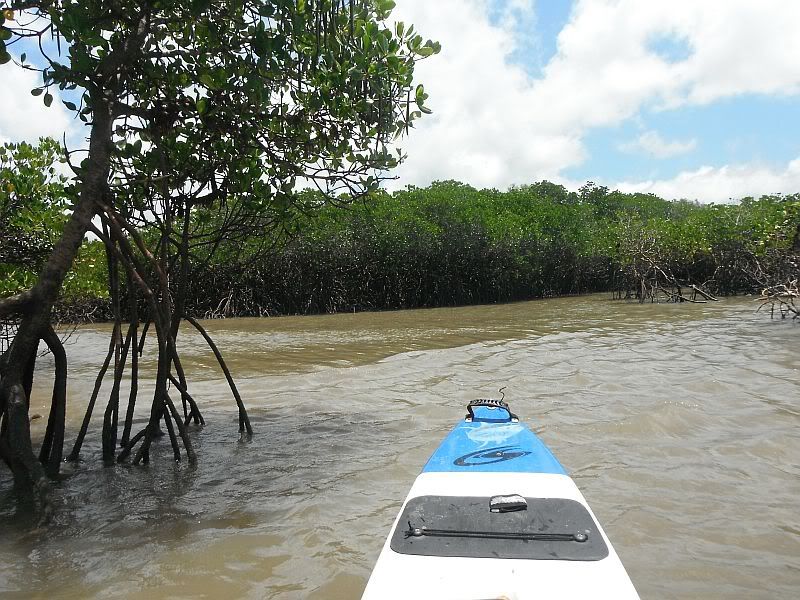 Where I caught it.