Inspired by
Solatree's setup
, I've done something similar but using magnets to hold my sounder unit in the cup holder, and the transducer mount to the side of the yak. Mine is a completely self-contained sounder and GPS mount, with the battery for the sounder inside the PVC tube. I remove the whole unit for transport and storage. There were no holes cut in the hull for this installation.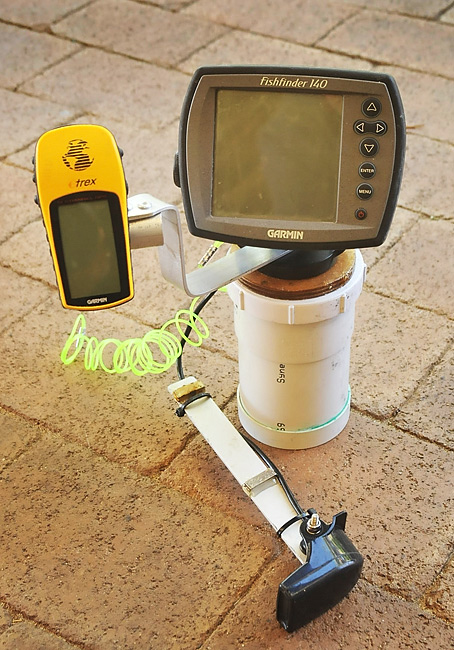 The whole sounder and GPS mount.
When seated in the yak, it's very easy to access the sounder and the GPS, enabling me to quickly mark the location of a school of fish while I'm trolling. The GPS is out of the way of my legs too - a good thing, because I have a habit of breaking things when there is a fish in the cockpit.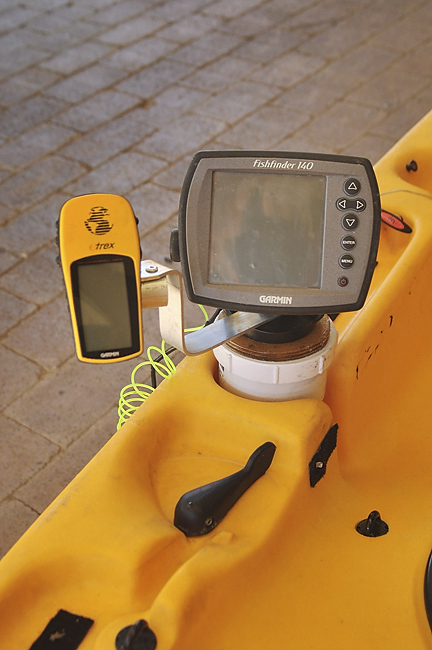 Front view of the unit in place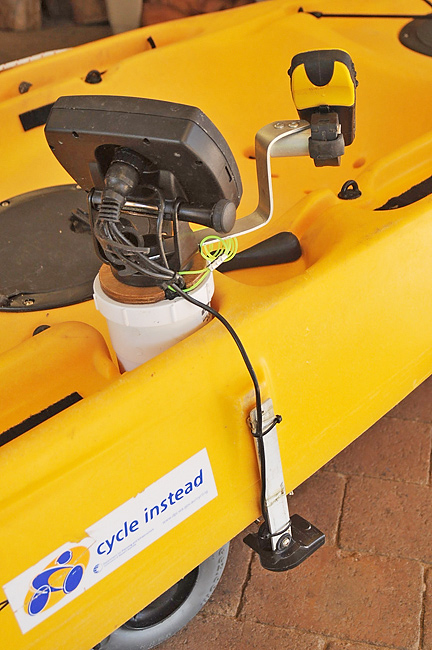 Rear view of the unit
Having the unit mounted like this lets me take note of the water temperature too, but I haven't found that aspect particularly useful yet. It's more important that I am able to completely remove the sounder and GPS and still use the yak as a pleasure craft with the kids. (It's an Outfitter, bought for the whole family, so I need it to retain its versatility when not in fishing mode.)
It is secured in the Hobie drink holder using a very strong pair of rare earth magnets, one Sikaflexed inside the hull and the other taped inside the base of tube, requiring about 5kg of lifting force to get the tube out of the holder. (It's leashed as well, just in case ...
) Note in the first picture the small magnets glued to the aluminium bar to hold the transducer to the side of the yak, where two of the big magnets shown below are mounted inside the hull. The bar is 25x2mm aluminium stock, rather than PVC.
One of the large magnets
The battery is a 14.8v, 2.5Ah Li-ion battery, constructed with four 18650 cells bought from DealExtreme.com. The cost was US$20, and I already had the charger. I have fished for 9 hours without draining it, but carry a second battery pack of the same specifications for the time I stay out more than 12 hours.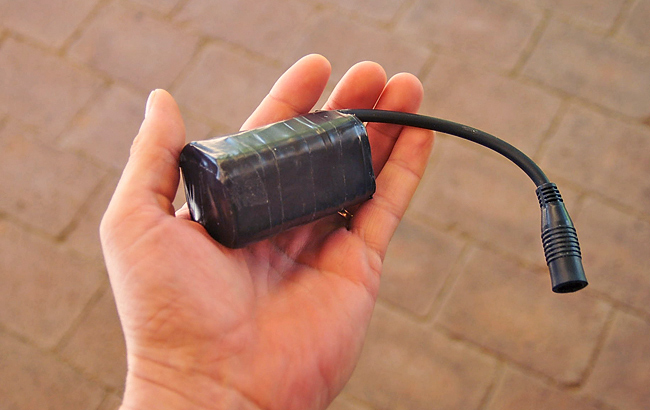 14.8v 4Ah Li-ion battery.
The recent addition of this GPS mount has "completed" the package, allowing me easy access to the GPS for marking schools I see on the sounder when trolling. It's constructed with the same 25mm aluminium bar and some 25mm aluminium tube, both bought from Bunnings, and a couple of pop-rivets. The Garmin GPS mount is a bike mount, which I had sitting in the shed.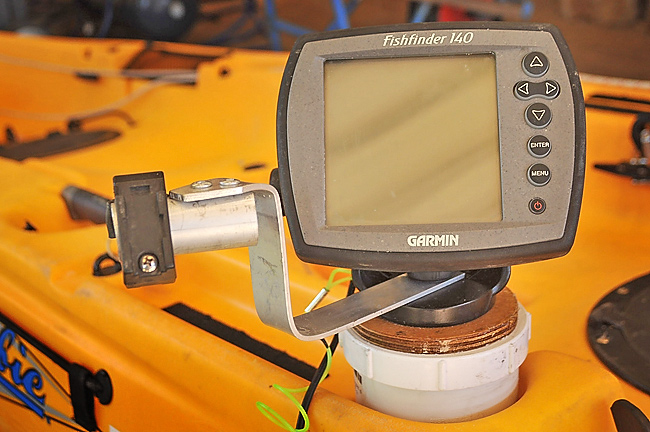 The GPS mount
Cheers,
Graeme